Vimeomate - Vimeo video downloader
Only take one minute to add this free Vimeo video download extension, you can start downloading your favorite Vimeo videos.
Unable to get the resource through the URL,please try again or change.
Paste
---
How to download vimeo video with Vimeomate?
---
In just three steps, you can save Vimeo videos by Vimeomate easily!
Tips:
1.Click the download button to open the new Tab, and right click to select Save Options (or Download Options)
2.The download link will expire in one hour.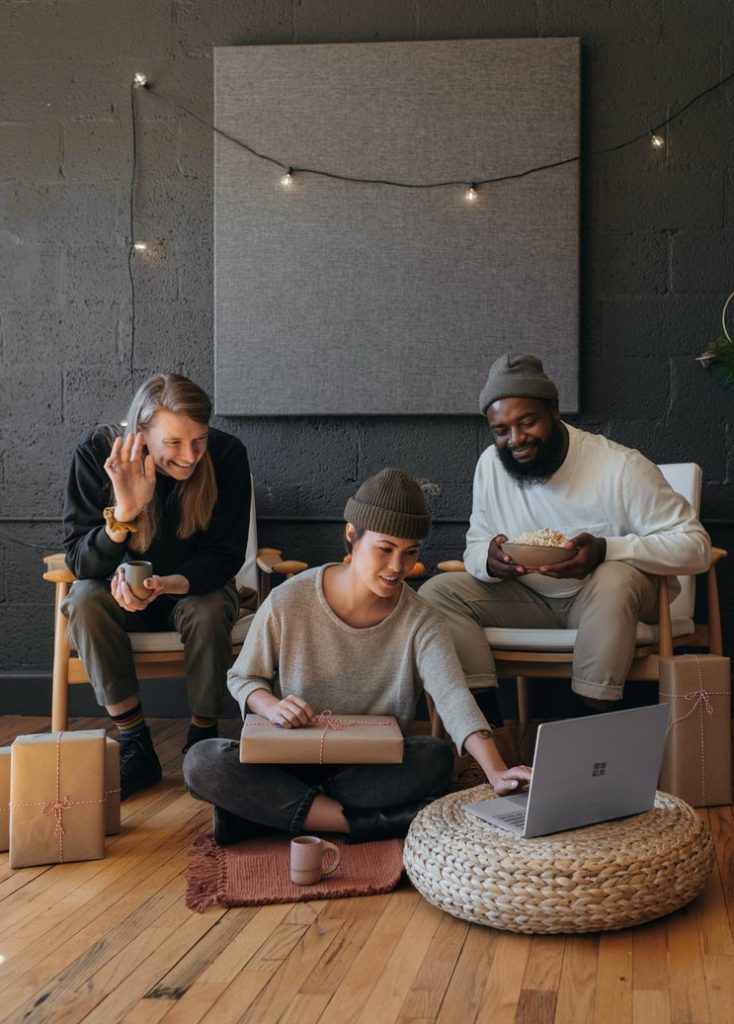 What is Vimeomate?
Vimeomate is a free Vimeo video downloader extension for Chrome and Edge, which can easily download Vimeo high-quality videos.
If you often download Vimeo videos, you must have used the cumbersome Vimeo video downloader that needs to jump to the website to download videos by copying the Vimeo video URL. Obviously, it can only meet our needs for downloading a few videos. We're tired of repeating so many steps when we need to download many Vimeo videos.
That's why Vimeomate was born, a small Chrome extension, which makes you feel very elegant and calm when downloading a large number of Vimeo videos. After receiving a lot of praise, this Vimeo video downloader has also been launched in the Edge expansion store.
How to download Vimeo videos ?
---
Explore the Vimeo video downloader in 1-minute.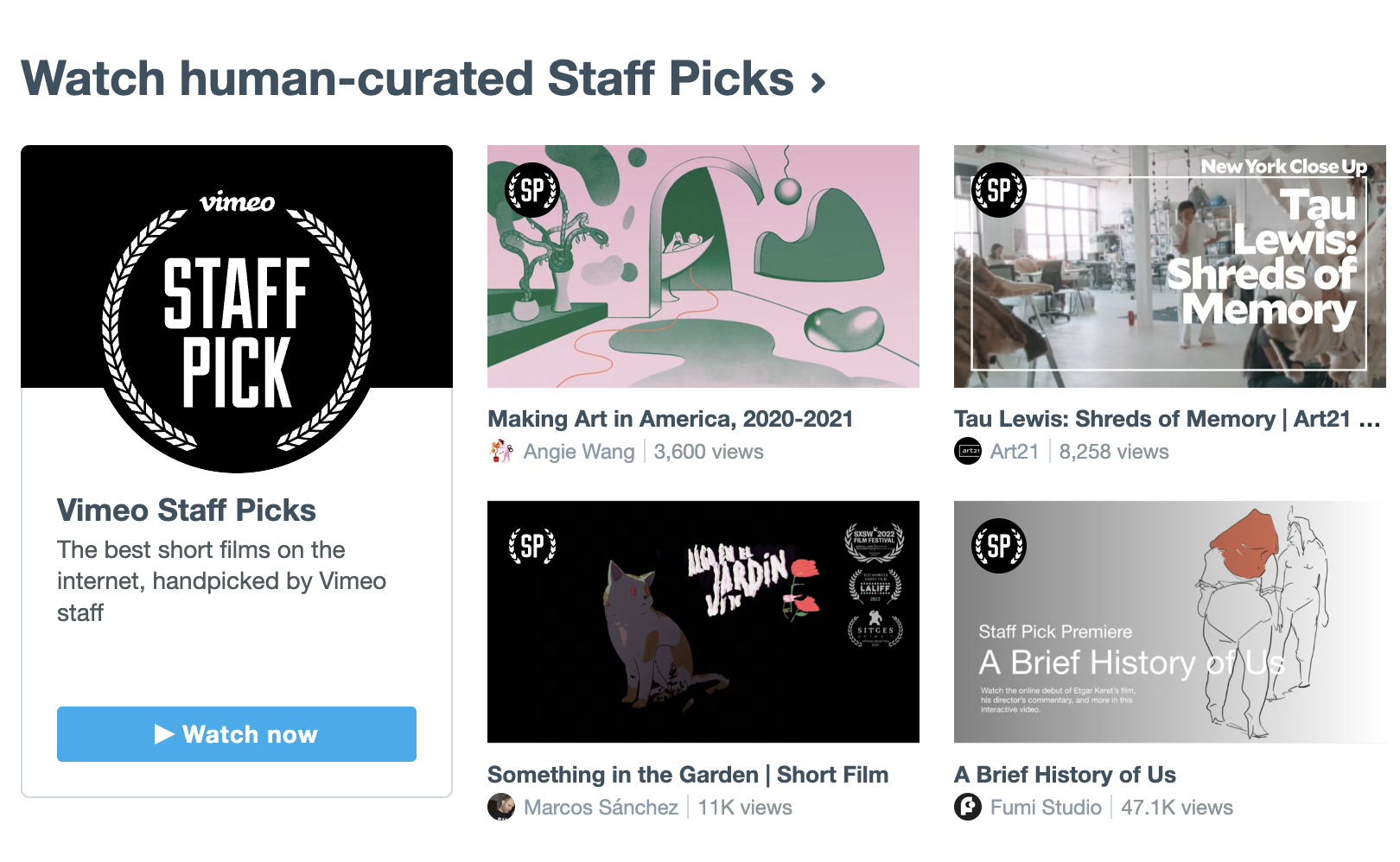 01
Select video and enter the details page
After finding the Vimeo video to download on the Vimeo video page or a personal website with an embedded Vimeo player, click on the video cover to enter the Vimeo video details page.
02
Enable the extension to automatically inject the download button
When you open a Vimeo video and play it, the extension button in the enabled state automatically injects a different quality download button.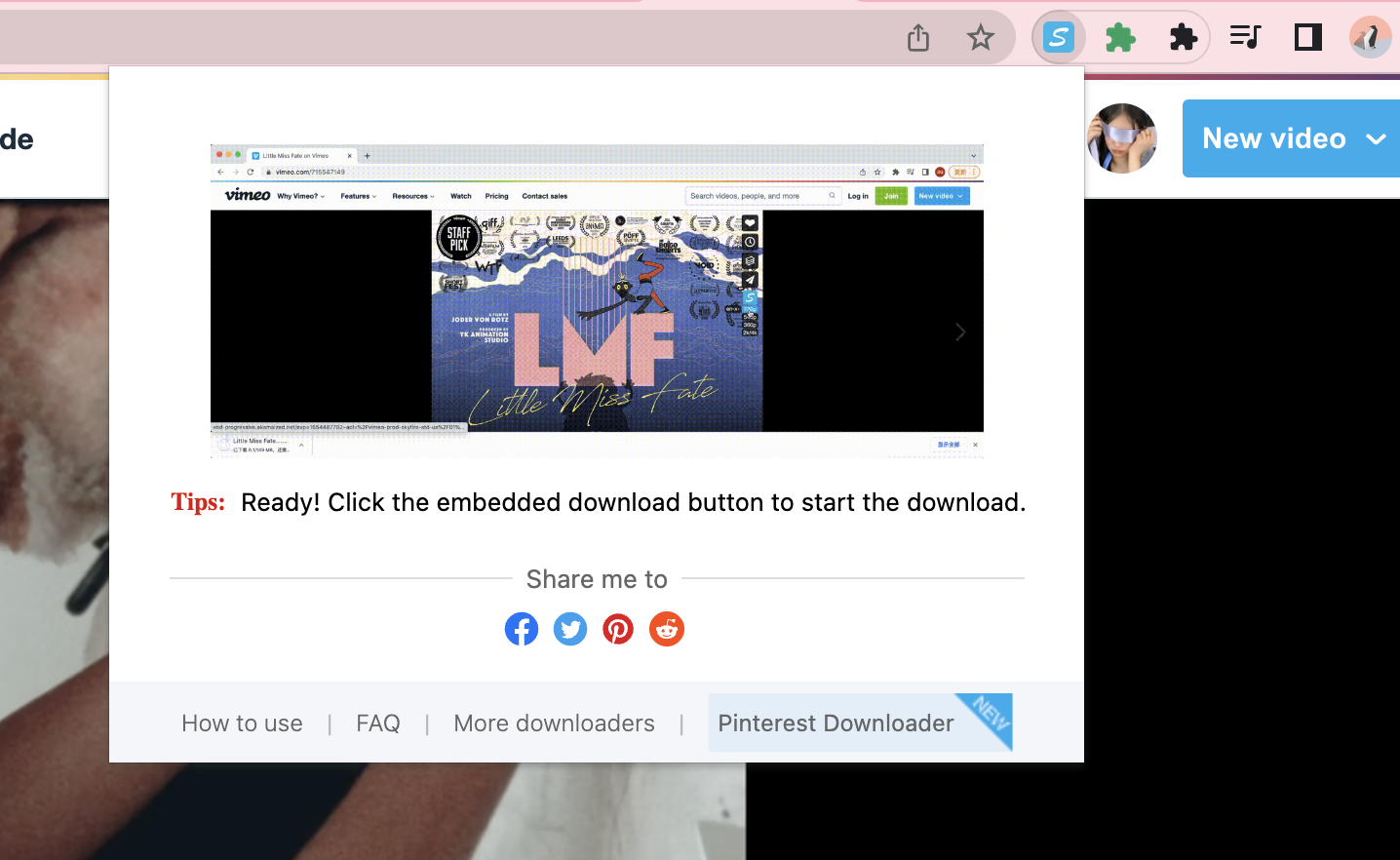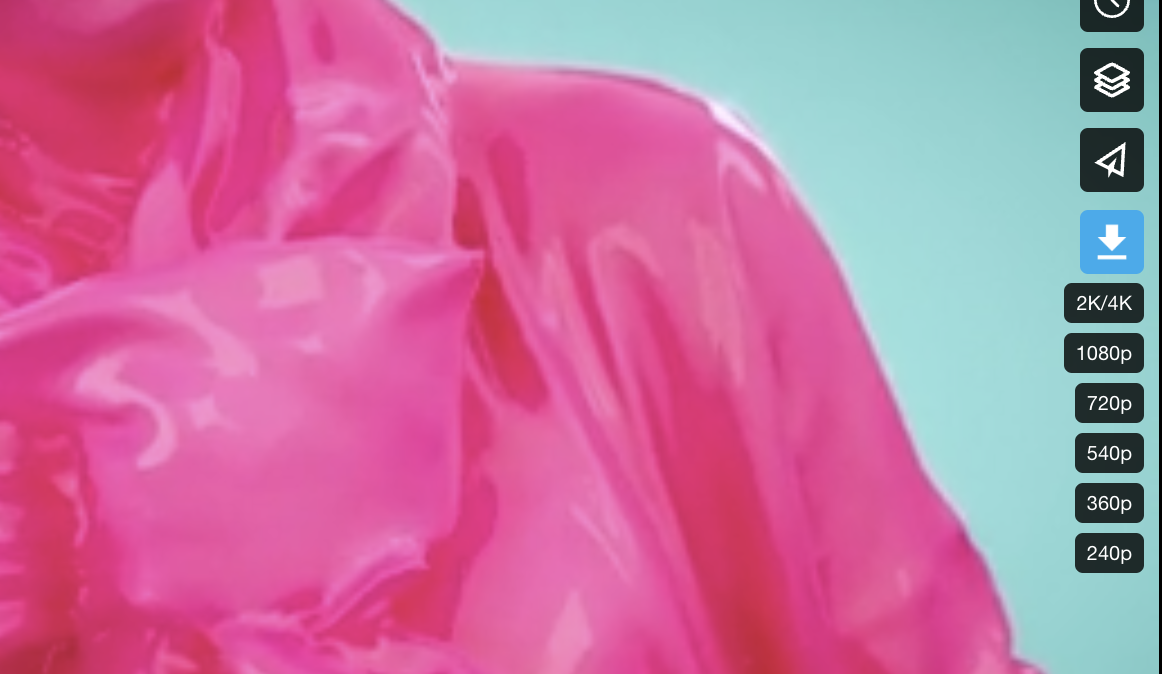 03
Choose video qulity to download
Once the video URL injection is done, a download button will appear in the Vimeo video player. You can download videos to your computer by clicking the desired video quality. Currently supports downloading Vimeo videos in 240p, 360p, 480p, 720p, 1080p, 2K/4K and other resolution types.
Note: You can download higher resolution Vimeo videos by subscribing to the Vimeo Downloader extension.
How to Download 2K/4K Vimeo Videos?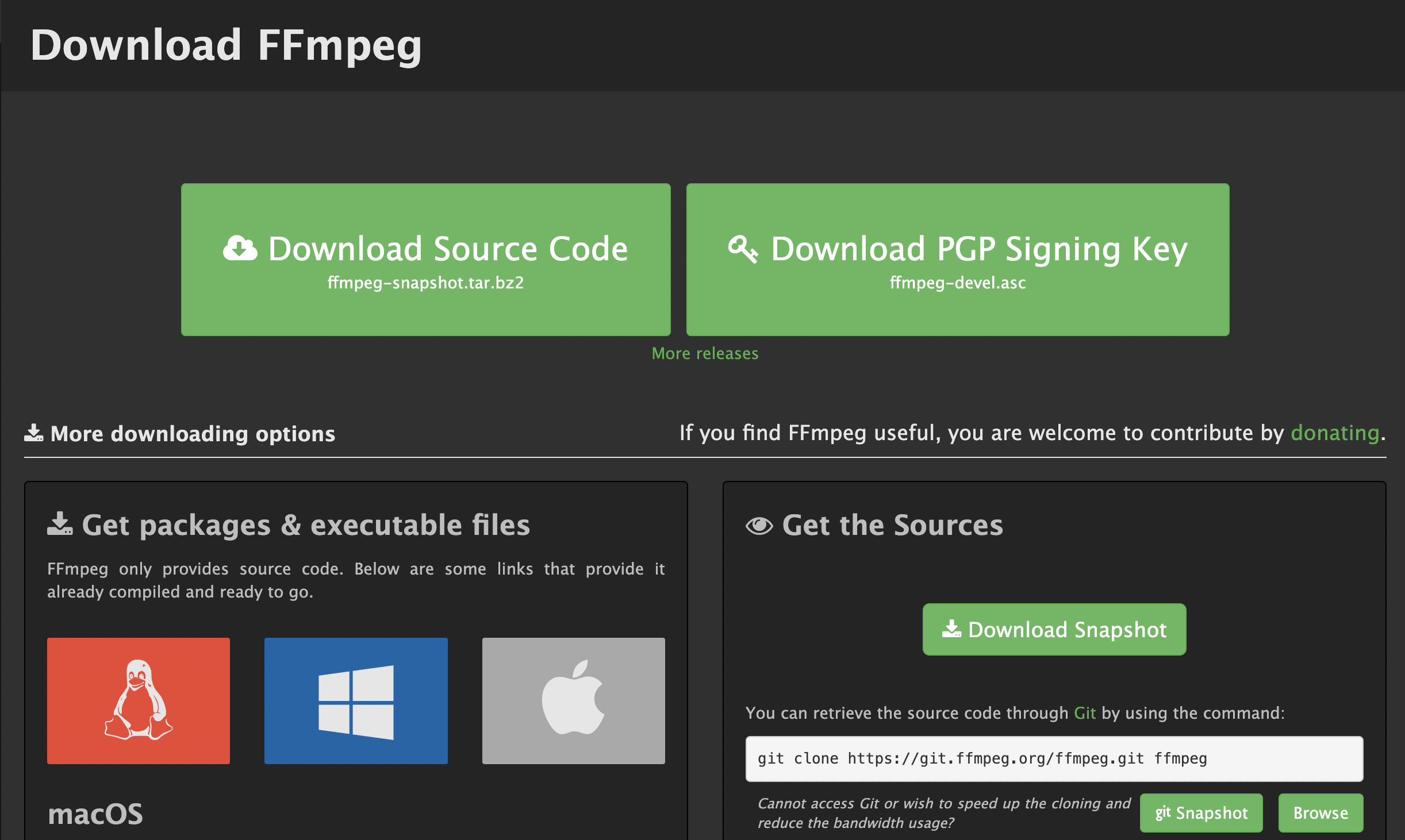 02
Get links to HD variants of Vimeo videos
Simple Downloader for Vimeo™ can recognize variant links to HD versions of Vimeo videos, which is a crucial step in downloading them in FFmpeg. You just need to choose 2k/4k at the download button.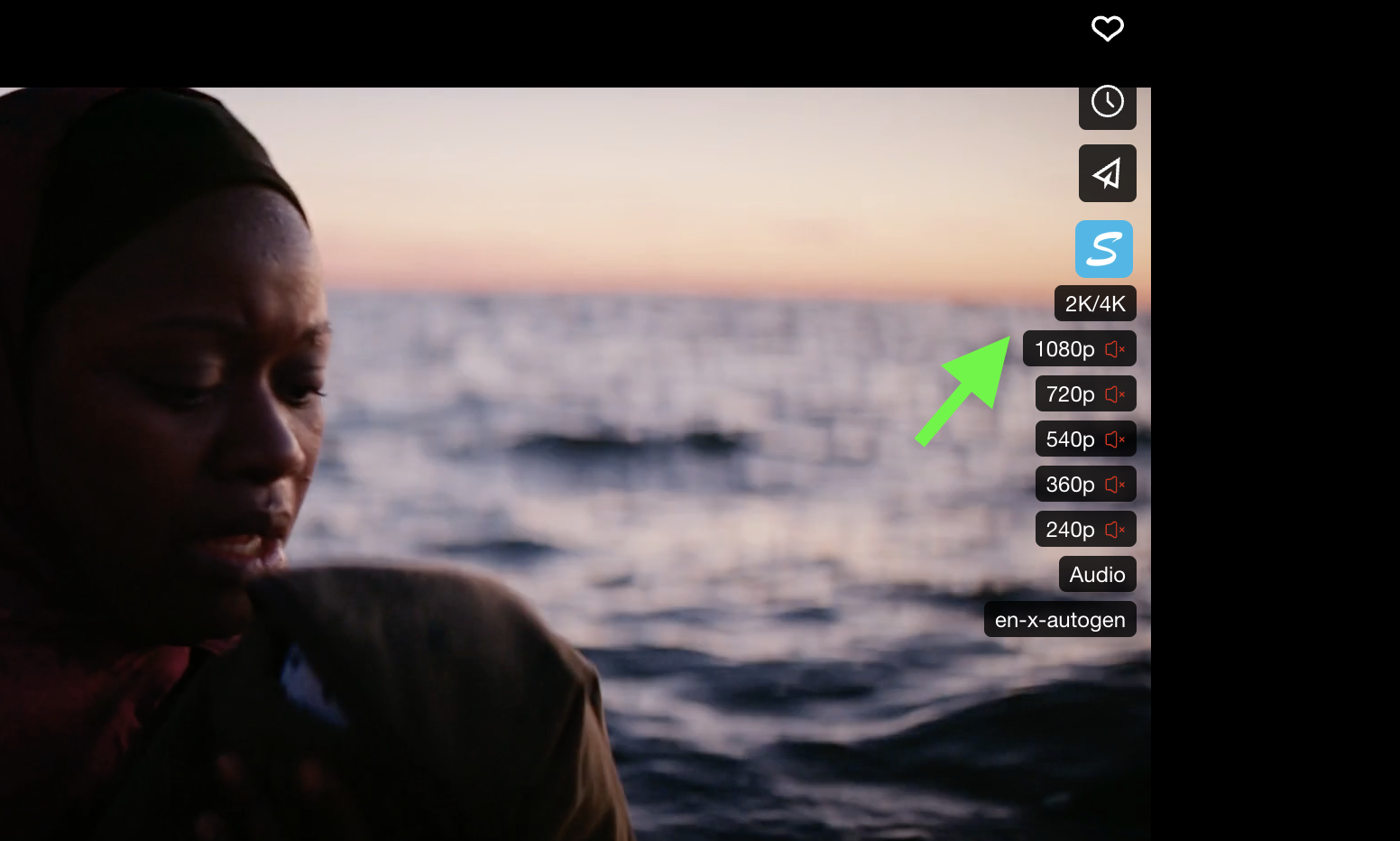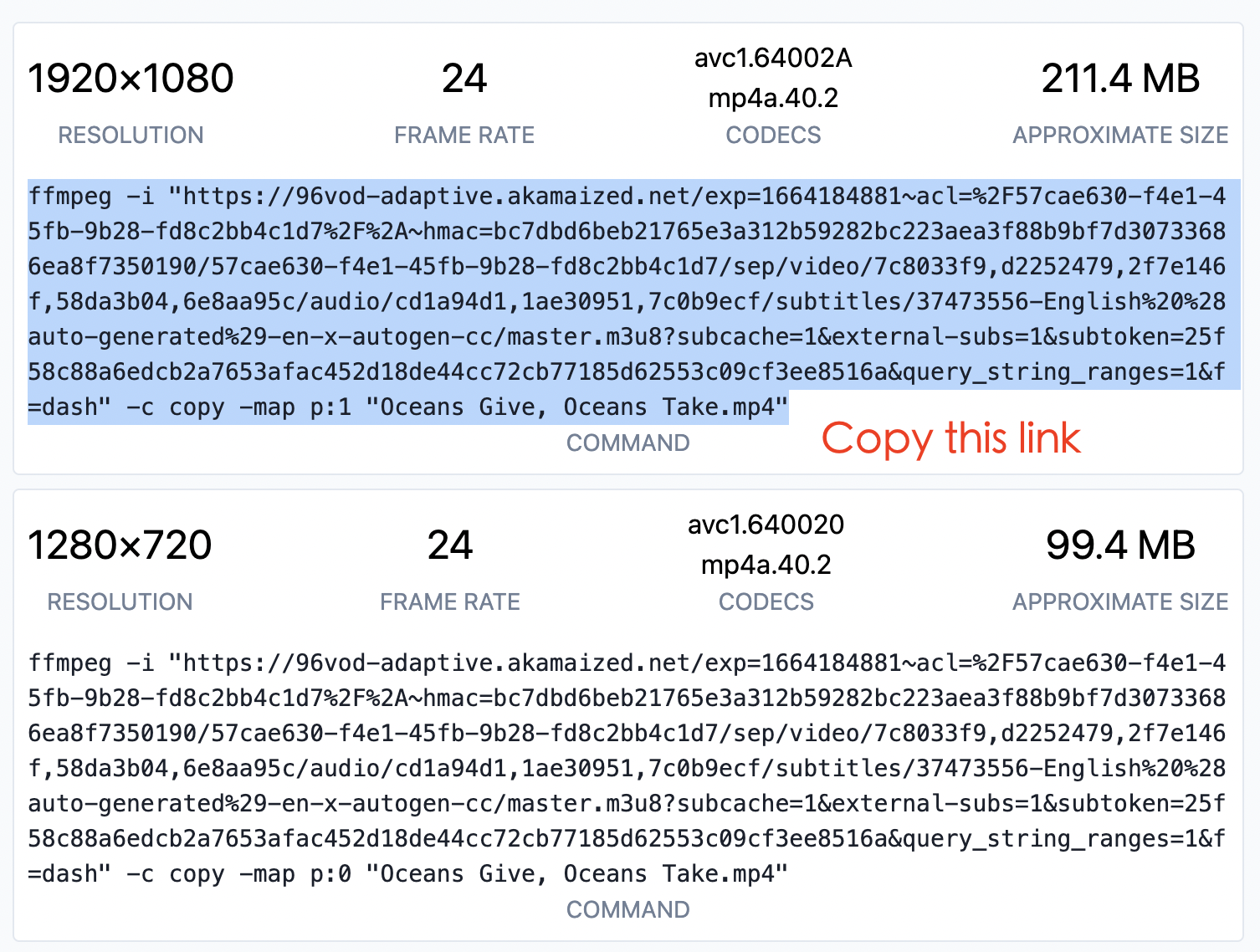 03
Copy 2K/4K Vimeo video variant link
You will be redirected to the Vimeomate website where you can see links to variants of this Vimeo video in all qualities. Please copy one of them.
04
Paste the variant link
Paste copied command in Terminal (macOS/Linux) or Command Prompt (Windows) and push Enter to execute.
After the file is downloaded, it will be saved in the Downloads folder on your device.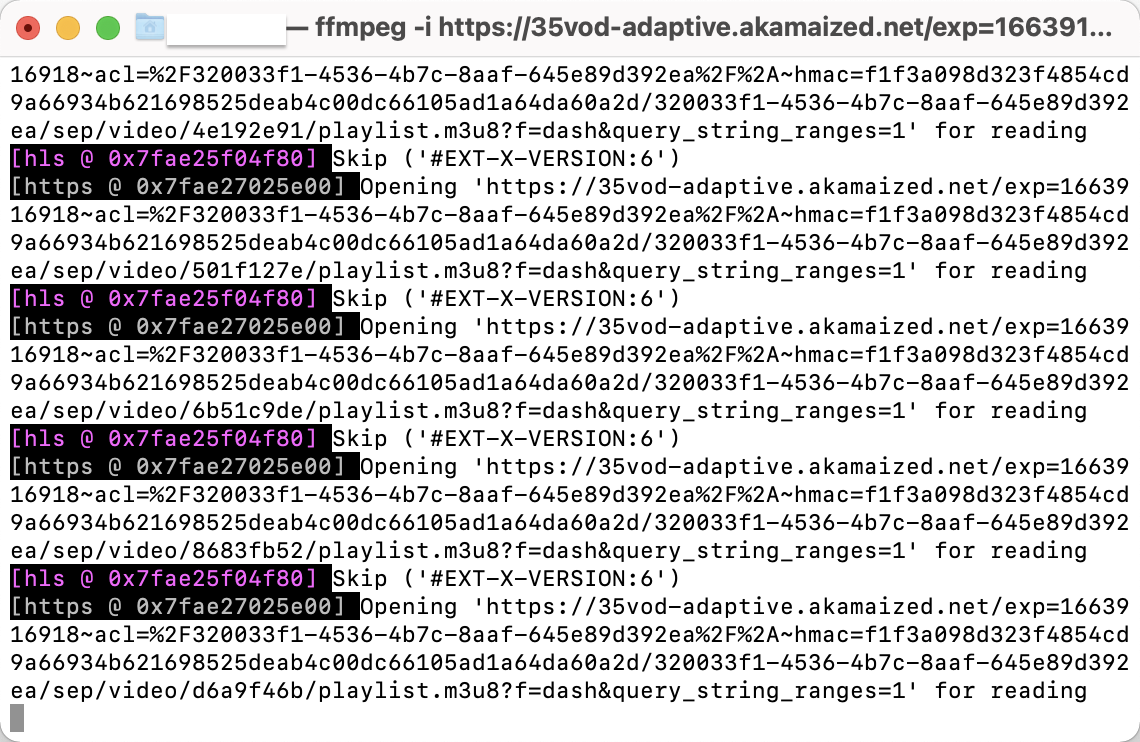 Feature of Vimeomate
---
As an online Vimeo video downloader extension, it's simple and convenient.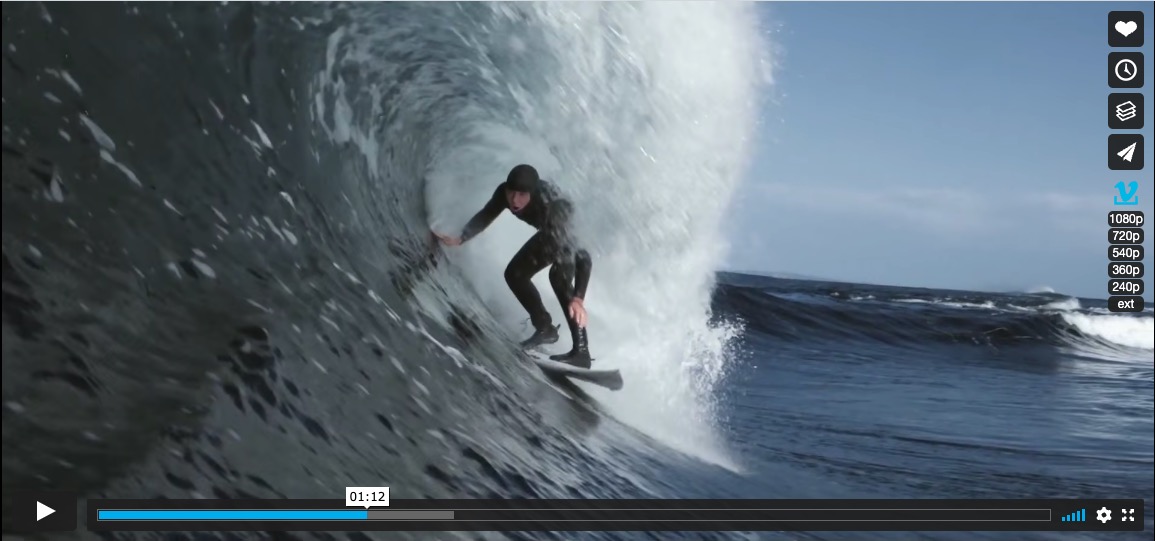 Convenient
In contrast, our vimeo video downloader is more convenient. With just a few clicks, you can download Vimeo videos and subtitles.
HD quality
With our vimeo video downloader, you can get multiple video qualities such as 240p, 360p, 540p, 720p, 1080p, and even 4K.
Free forever
Vimeomate is made with love and we promise it will always be free.
About this project

One day my wife need to download some videos from Vimeo to show them to our kid on the way when we mainly offline.

After investigating different possibilities to do this, I stopped on chrome extension as the method to do it. But after trying to find some robust extensions in Chrome Web Store I was disappointed by their quality. Some of the extensions don't work at all. Some want money without allowing me even to try them.

At that time, I was just starting to study JavaScript, so the decision was obvious — write own chrome extension. When my close friends hear of it, they expressed their willingness to participate.

So we started.
What users say about us
Some of our users' reviews



This Vimeo downloader has one job to do, and does it :) I successfully used it to download a series of videos embedded in a third-party website. Super easy.



Tried several addons to download Vimeo videos. This one works every time and works great, and is very easy to use. Love it!



Vimeomate is a great Vimeo Video Downloader extension. Very useful !



It's an amazing Vimeo downloader that actually works and is privacy friendly too, because of being open source. Great work, devs!
---
About Subscription
---
Got a question? We've got answers.
Solutions to Problems Encountered while Using
Of course , as long as the Vimeo player is embedded in the social media page, Vimeomate can be downloaded.
Due to Vimeo adjustments, we no longer have free access to resources with audio. If you need to obtain video resources with sound, we provide two methods:
1. Subscribe to our Pro version, download video with audio directly;
2. Free to download video and audio separately and combine them together.
About Privacy & Copyright
In general, no. We recommend that you do not use the downloaded video for commercial purposes, or contact the video author for consent.
Vimeomate will not collect and use your privacy information.
According to the provisions of Vimeo allows the Uploader Vimeo and the users, the Clips play, embed and download, for non-commercial purposes. ... However, the Download is illegal, if the copyright owner has not consented in any way to this type of Distribution is added.