9 Best Vimeo Video downloaders for PC&Mobile [Updated August 2022]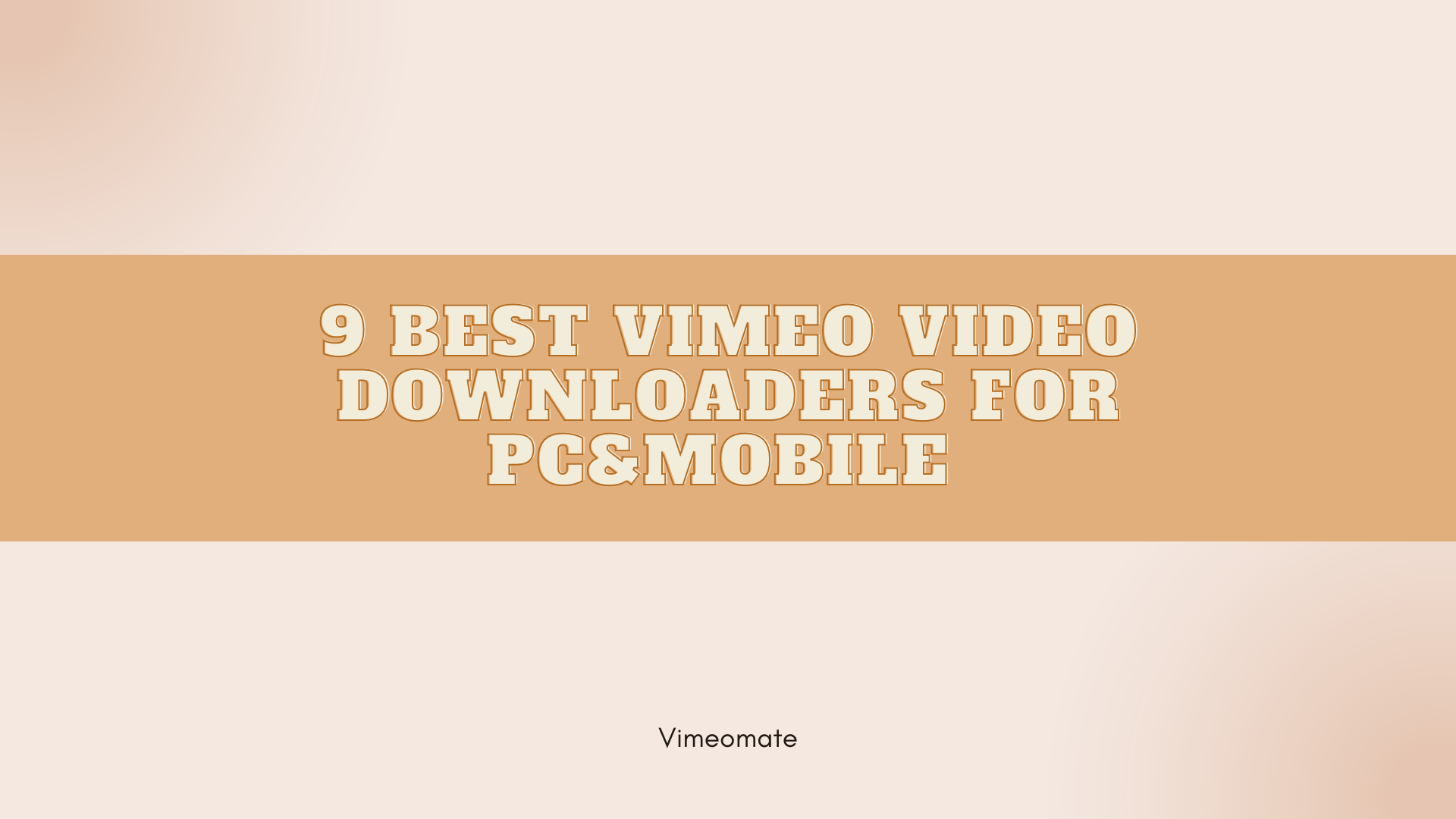 Why do you need Vimeo Video downloaders?
Are you a Vimeo user? Have you watched videos on the Vimeo platform? Vimeo's videos are sure to impress you because their content is artistic and thought-provoking, and the graphics are refined and informative. If you want to download a video on Vimeo, sometimes you can click the download button below the video and choose a high-definition quality to save in your device. But many times we come across Vimeo videos without a download button, and they seem to appeal to us even more.
Want to download these Vimeo videos without download button or Vimeo videos hosted on other websites, we have provided different solutions, if you are interested, keep reading this article.
The advantages of using a professional video downloader to download the videos you want to save on your device are:
The video quality can be guaranteed;
Support video/audio export in different formats;
It is generally free to download and easy to use;
No malware, protect your privacy.
Best Vimeo Video Downloader Extension
Browser extensions can only be used in a computer's browser, but such downloaders can get embedded private videos that other types of downloaders can't. Vimeo videos hosted on personal websites cannot get links, so we can download them using an extension type downloader.
They are used in the same way. After installing them in the browser, you can directly go to the page containing the Vimeo video to get the video resources.
Simple Downloader for Vimeo™ is an updated version of Simple Vimeo Downloader, which has 100K+ users and 5-star reviews on Google Web Store. It allows you to download video and subtitles from vimeo.com by injecting download buttons directly into the Vimeo player.
Currently, it has extended versions of both Google Chrome and Microsoft Edge browsers, which are the same and easy to use.
The main concepts of Simple Downloader for Vimeo™:
Provide injection only on user demand
Minimal resource consumption
Minimal permissions request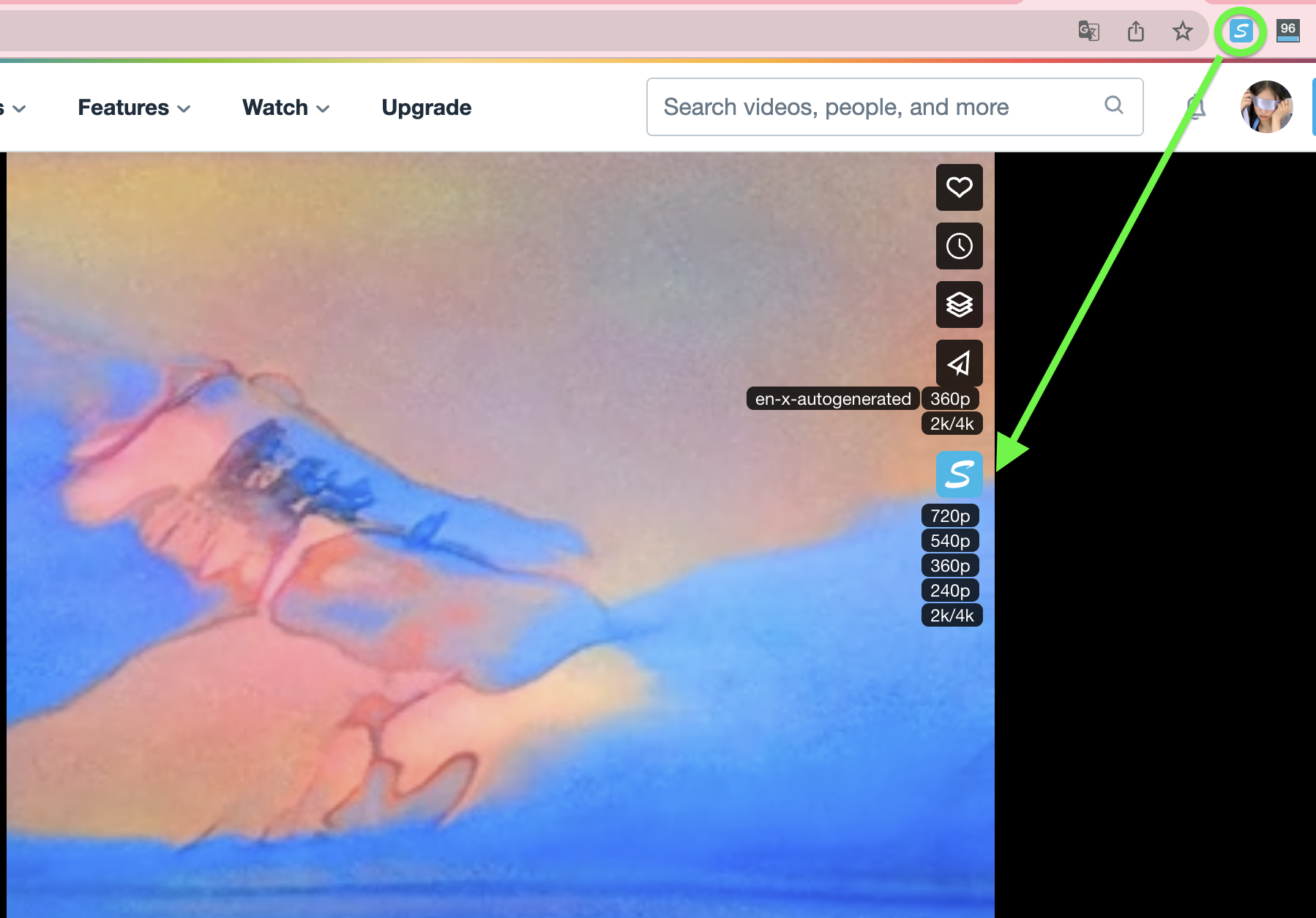 This is a Vimeo tool that integrates multiple functions. In addition to downloading Vimeo videos, it also has the following functions:
Volume Control - 600% volume above max and distortion prevention
Vimeo AutoPlay - Make videos on Vimeo automatically play when they are loaded
Speed Controller - Speed up or slow down video playback
Picture in Picture - Watch videos in picture in picture mode. You can watch videos while interacting with other sites
Movie Mode To Watch Video - Simulate the cinema effect, feel like watching a movie in the theater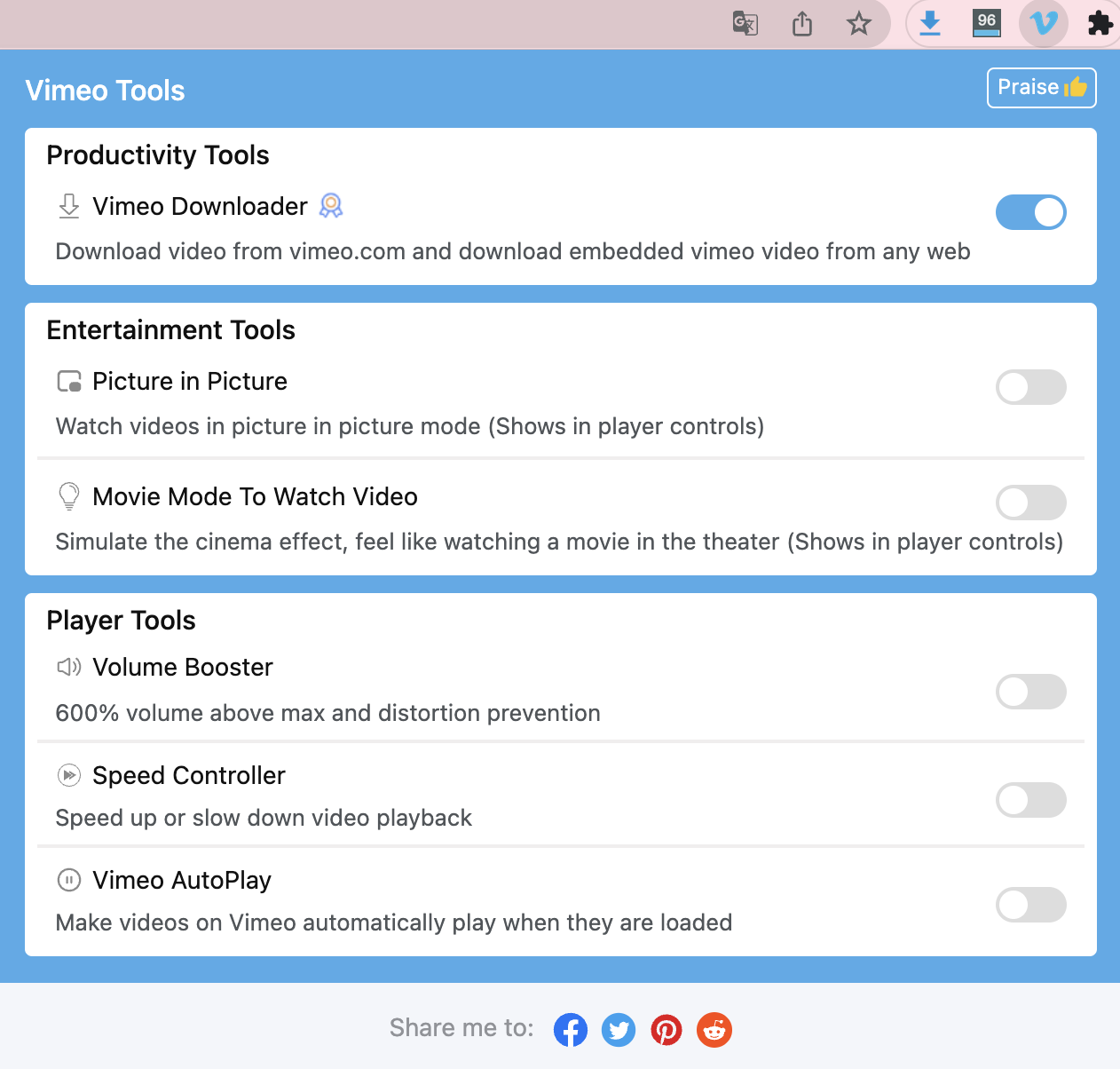 Video Downloader Professional is a multi-platform video downloader, it can directly download Vimeo, Dailymotion, Twitch, Pinterest, TikTok, Facebook, all video streaming websites. It can save many media type, such as .3gp, .mp4, .wmv, .flv, .swf, .mp3...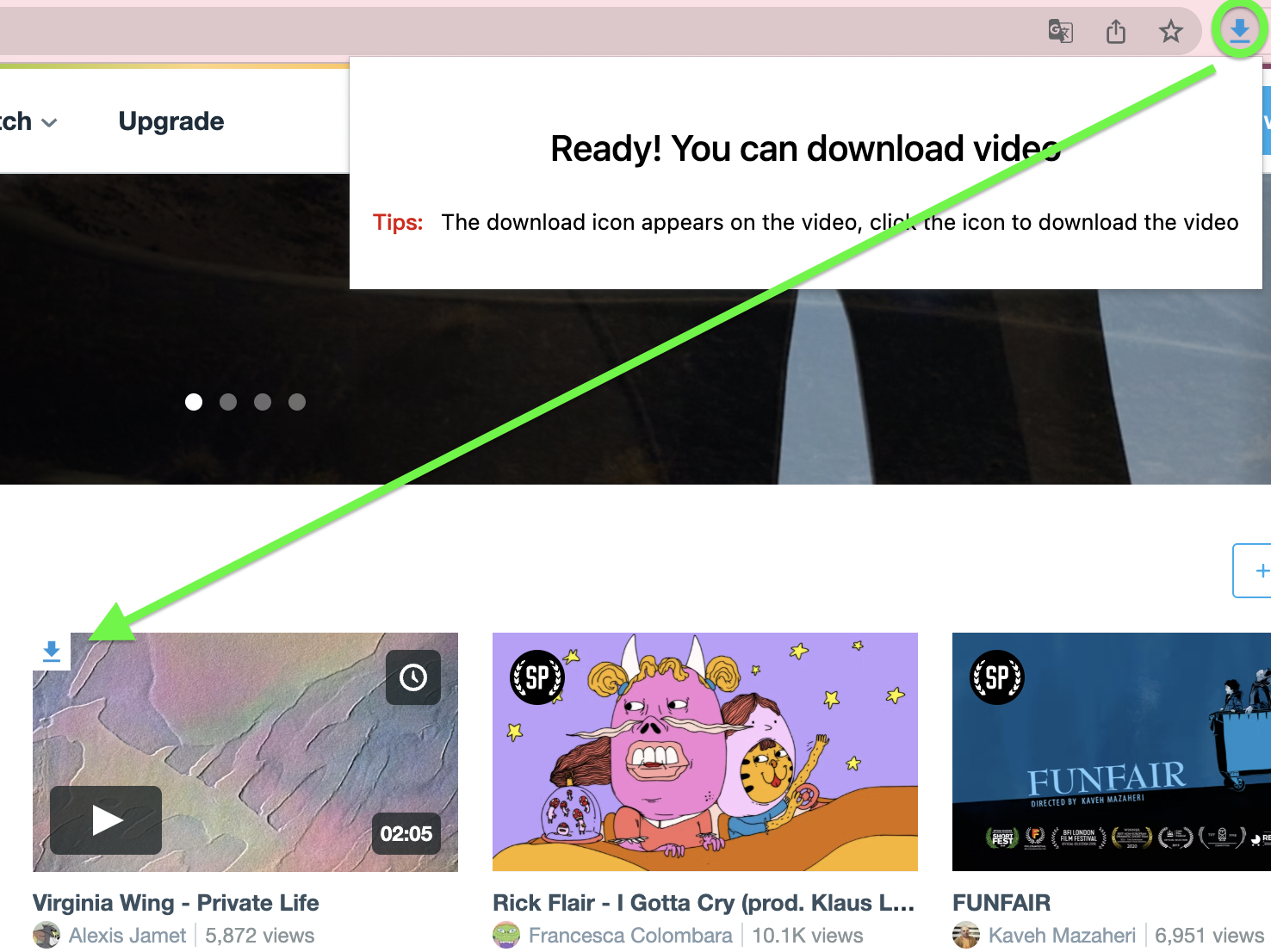 In addition to the above three Vimeo video download extensions, there are many effective tools worth trying, they can be used as our alternatives, such as Vimeo Downloader Professional and so on.
Best Vimeo Video Downloader APP for PC
YTD Video Downloader
YTD Video Downloader can download videos from more than 50 platforms and convert entire playlists and channels in MP4, MKV, M4A, MP3, AVI formats. Platforms that support downloads include Facebook, Dailymotion, and Vimeo, to name a few.
YTD Video Downloader is available for Windows, Mac, Androids and IOS.
YTD Video Downloader is divided into free version and paid version. The paid version has no ads, supports faster download speeds and unlimited download times.
4K Video Downloader
4K Video Downloader is also one of the most popular downloaders at present. It supports downloading videos from well-known platforms such as YouTube, Vimeo, Facebook, Twitch, etc.
4K Video Downloader also has free and paid versions. The paid version of 4K Video Downloader allows users to download multiple videos at the same time, and can download unlimited videos of each playlist or channel, as well as subtitles within the video.
4K Video Downloader is currently available for PC users of Windows, macOS and Ubuntu, and mobile users of Android.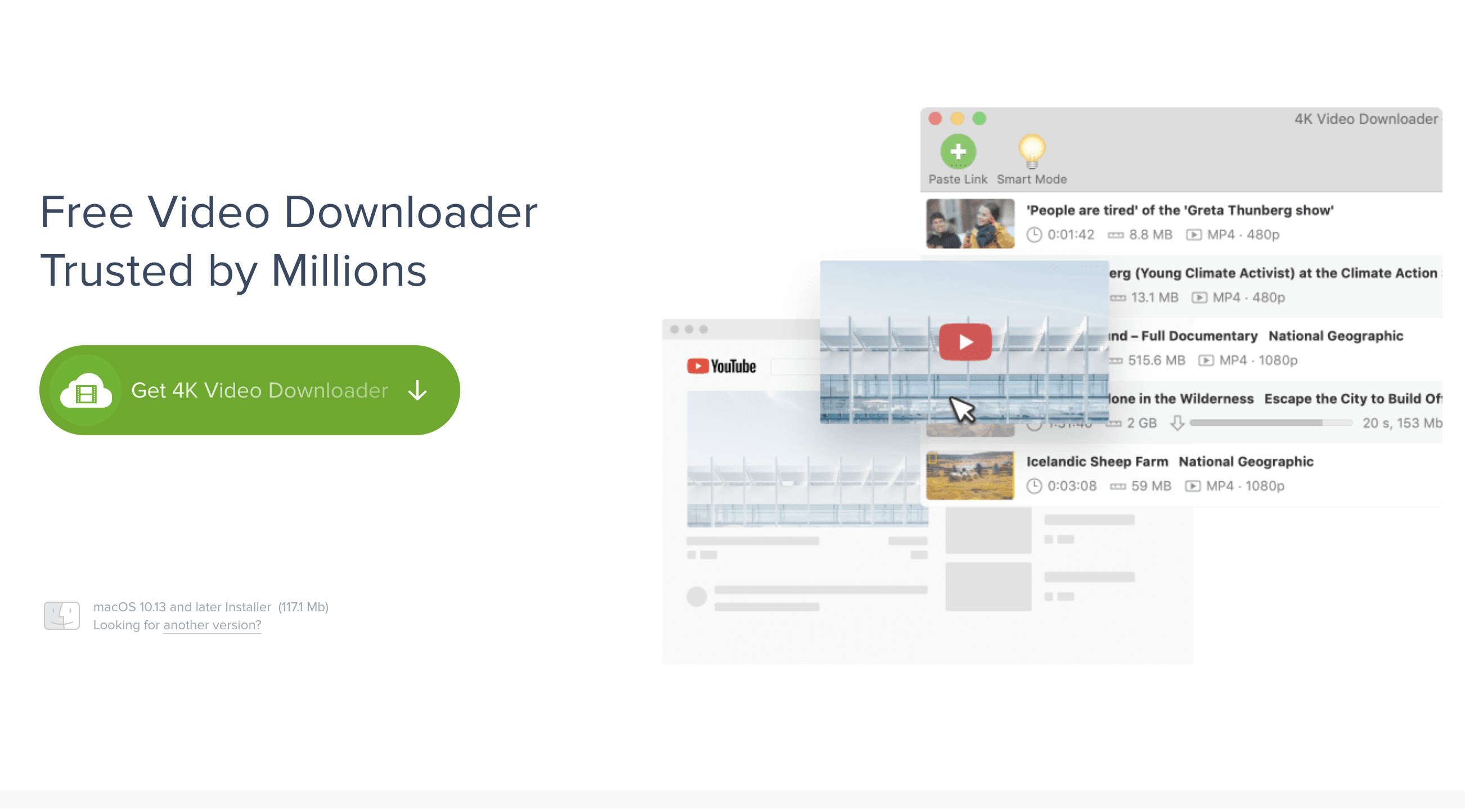 MacX YouTube Downloader
MacX YouTube Downloader is a downloader application only for Mac users that supports video download and conversion including Vimeo and more than 1000 other platforms. It is capable of downloading all live videos, playlists, channels and watch later lists in any format or resolution (including 4K 4096p/3840p/8K) covering MP4, WebM, FLV, 3GP to better fit your device .
Not only that, this app also allows you to get online videos in high resolutions up to 8K 4320p, 4K 2160p, 2K, 1080p or 720p.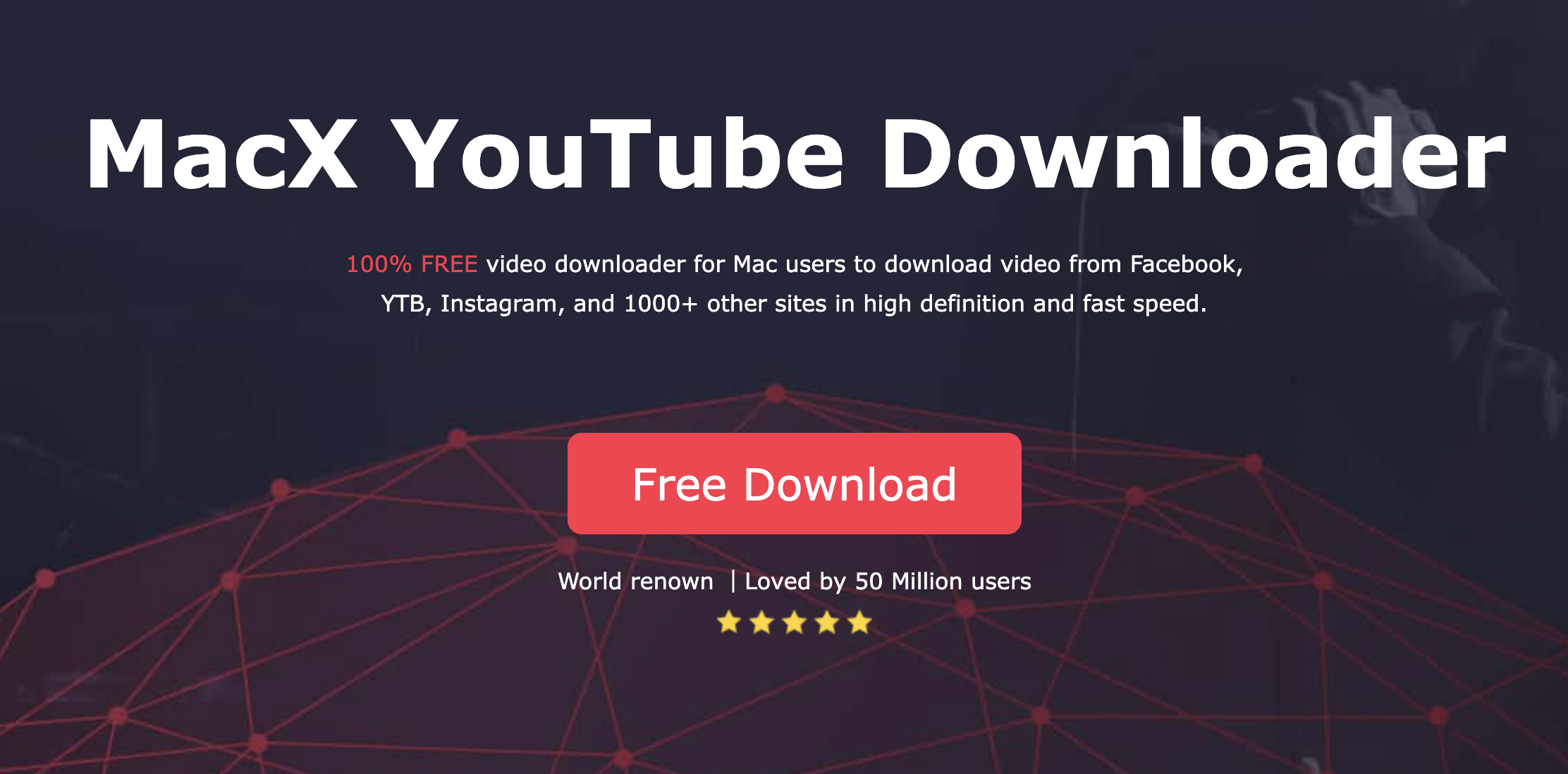 Best Vimeo Video Downloader APP for Mobile
If you're used to watching Vimeo videos on your phone, you can also install a video downloader app for your phone.
All Video Downloader

All Video Downloader supports downloading videos from most social networking sites and popular video sites, including Vimeo of course. Not only can you download the video by copying the link to the video and pasting it inside the app, but you can also log in to your Vimeo account directly inside the app, which saves you copying and pasting time and can browse Vimeo videos while you're at it Download them.
Best Online Vimeo Video Downloader
Vimeomate is a site for downloading Vimeo videos, which can be used in browser pages of various devices. When you want to download a Vimeo video, copy the link to the video, paste it in the input box of Vimeomate, click the [Download] button, and the Vimeo video you like will be saved in your device.
The advantage of using an online video downloader is that it does not occupy the memory of your device, it is a cloud download processor.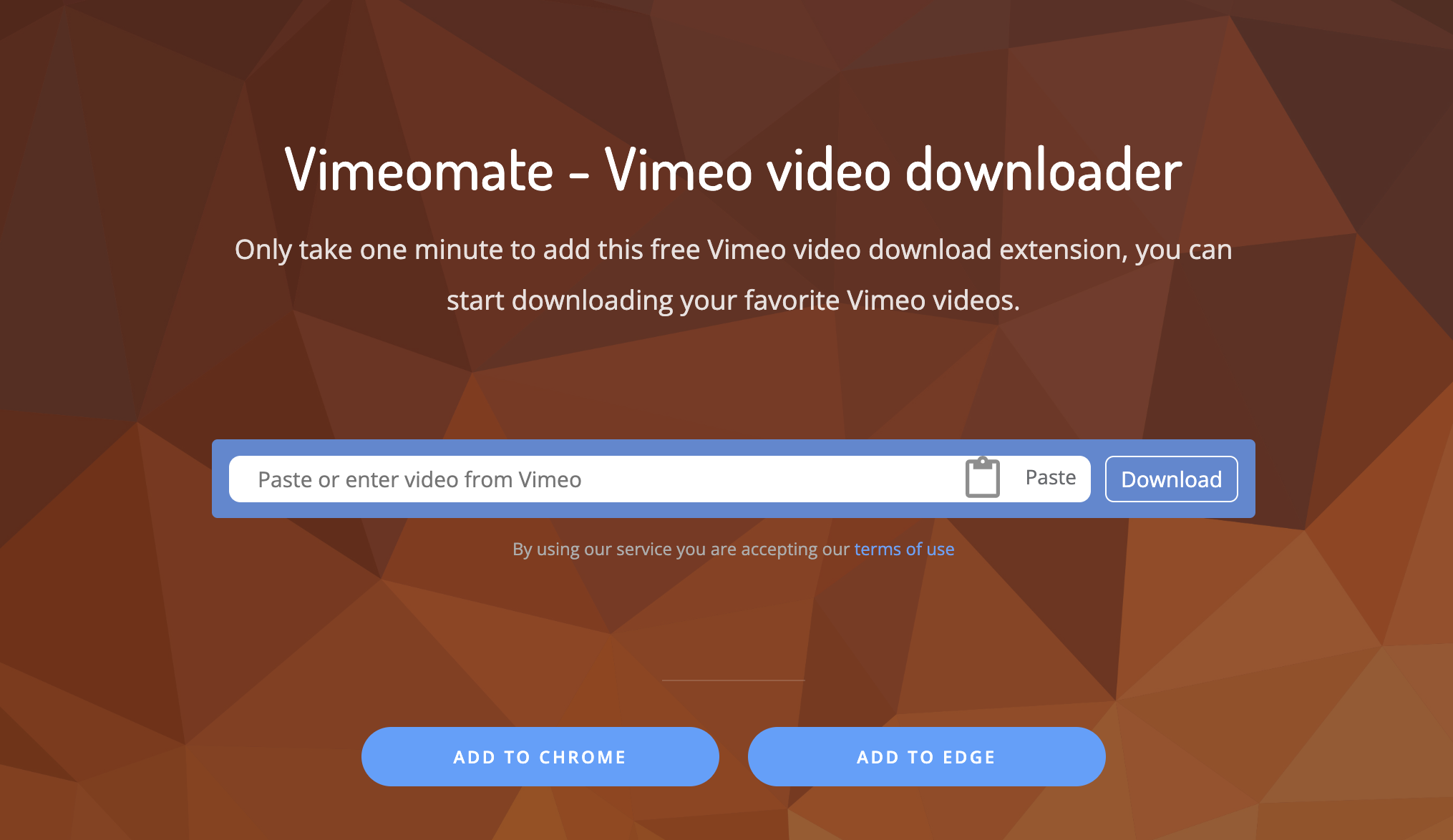 SSYoutube - Online Video Downloader
SSYoutube is an online downloader that supports multi-platform video download, it supports downloading SD, HD, FullHD, 2K and other types of video quality.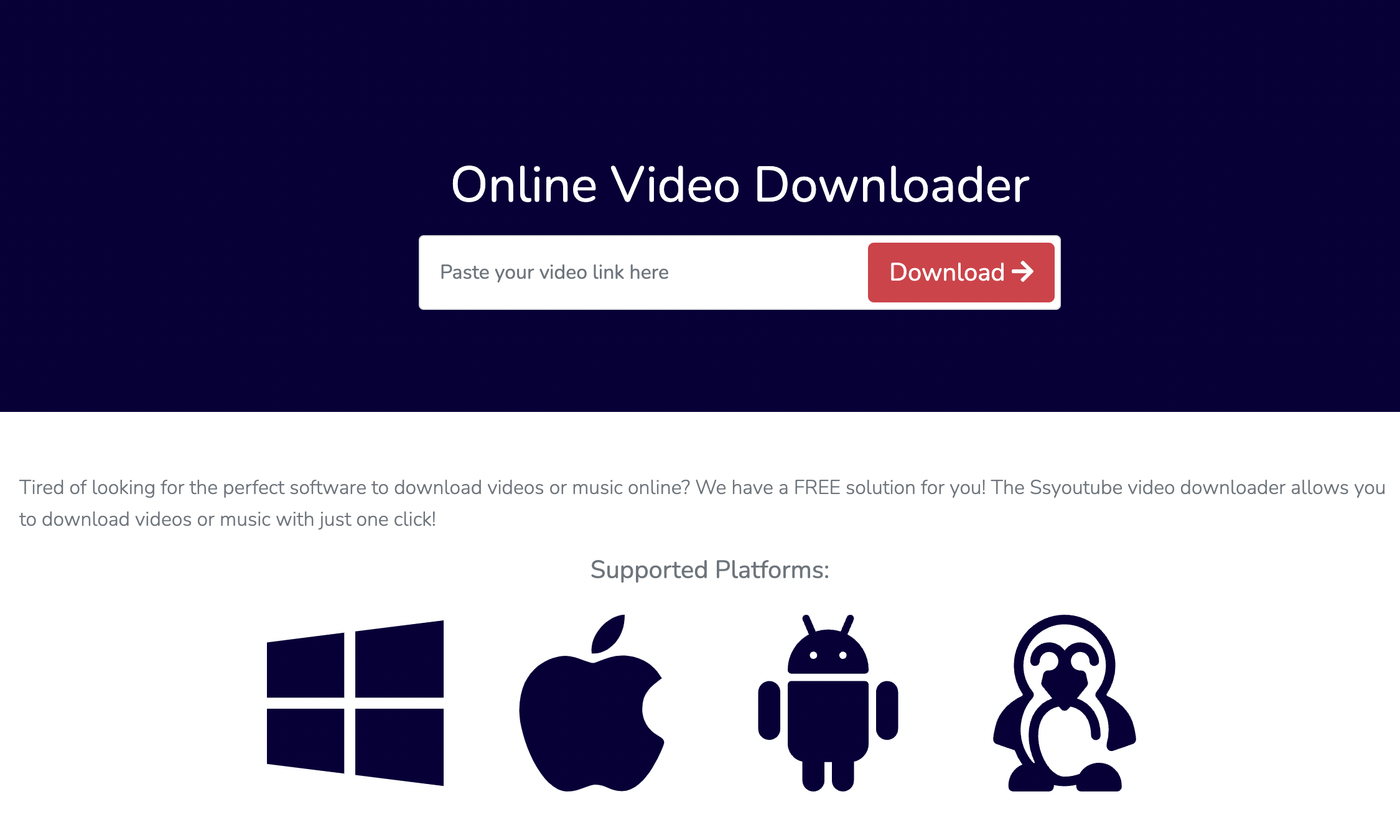 Conclusion
The above are 9 downloaders that can effectively download Vimeo videos, which are suitable for different network environments.