How to download a video from Vimeo platform?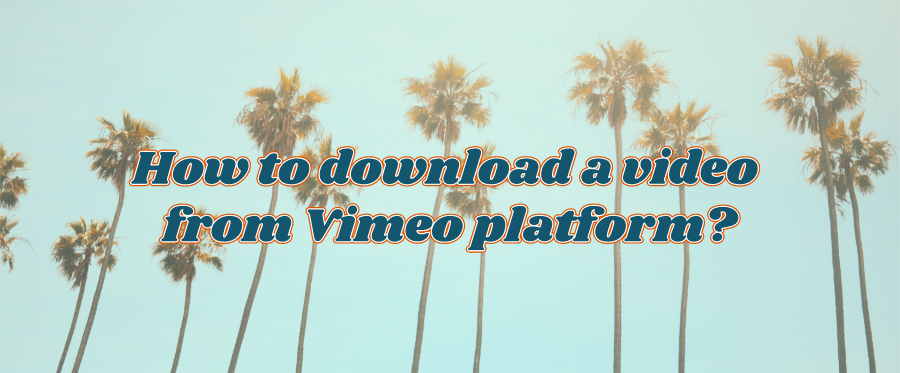 Vimeo is a professional video hosting and sharing platform launched by a group of film and TV makers in 2004. It has been loved by many creators since it first appeared. There are many publicly shared art works on Vimeo, covering various forms such as movies, animations, and music. Among them, there are some videos with in-depth content and high artistic level.
Many people are loyal viewers of Vimeo videos. They want to download Vimeo video to PC so that they can watch the videos offline during business trips, travel, etc.,but usually they can't. Here is the sharing of several Vimeo video download tips I have summarized, hoping to help people who have Vimeo video download needs.
Note: This blog is intended to help people who need to watch Vimeo videos offline. Please respect the copyright of the creator, and do not use the video for profit or other illegal means without the consent of the creator.
1.Use the official download link
Use the official download link is a easy way, but the official download link is hard to get. Some video uploaders are willing to share, allow people to download their works, and some creators don't want their videos to be downloaded.
If you want to download a video from Vimeo, you should check whether it provide a download link at first. If the video is allowed to be downloaded, the download button usually appears below the video player, next to the share button.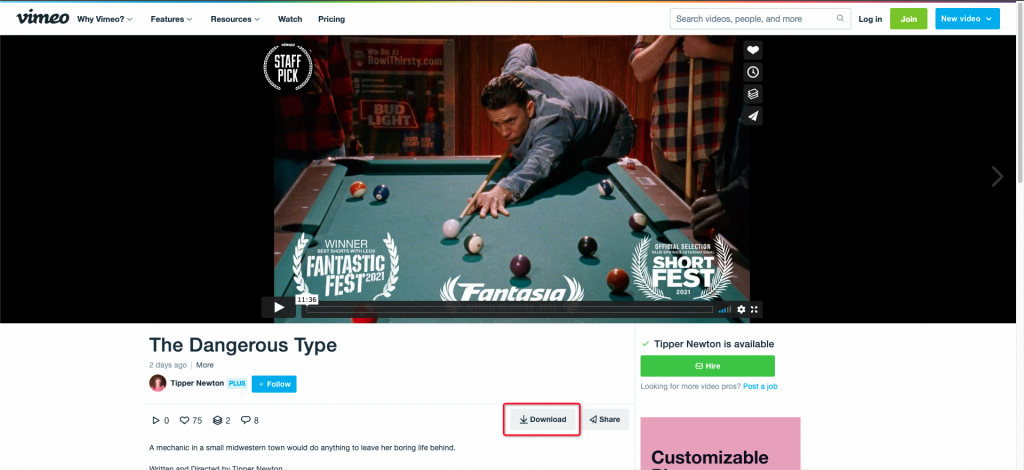 2.By Browser Developer tools
Download Vimeo video by Browser Developer tools, is a method that could help you to download Vimeo video without download button. But it not so friendly to people who don't know much about website coding.
Here is the way to download a video from Vimeo platform.
1. Go to the Vimeo by Chrome, Edge or else browser which has developer tool, and play the Vimeo video you want to download.
2. Right-click on the page and select "Inspect" from the pop-up menu or press "F12" to enter the window of developer tool (the method of Chrome and Edge).
3. Press Ctrl + F(Windows) or command + F(Mac) on the keyboard and enter "config_url" in the search field. You can target the code of the video and you should copy entire value for "config_url" starting with https into a text editor.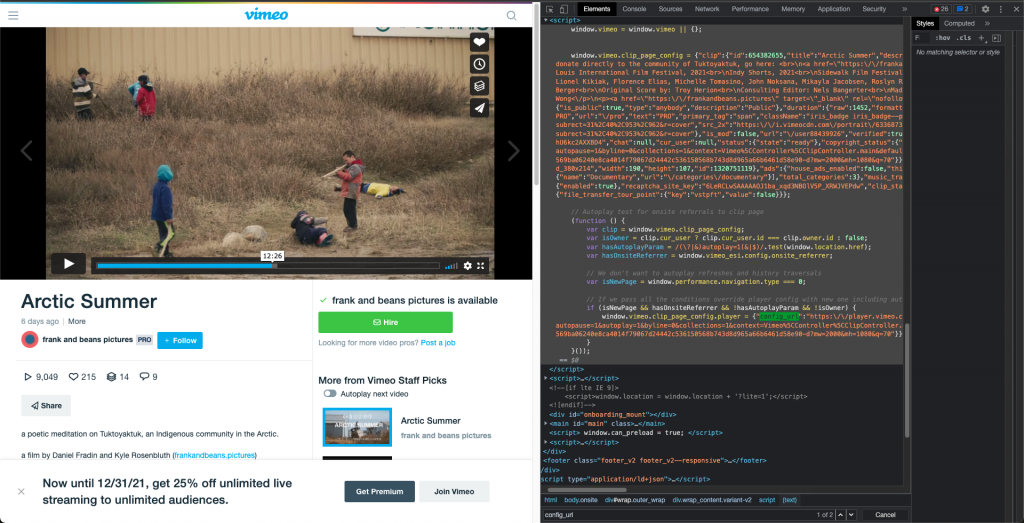 4. After delete "\" of string and pleste the string into web browser to search for the text ".mp4", you can get the url of Vimeo video.
5. Finally, copy the url of video to browser address bar, you will get the video.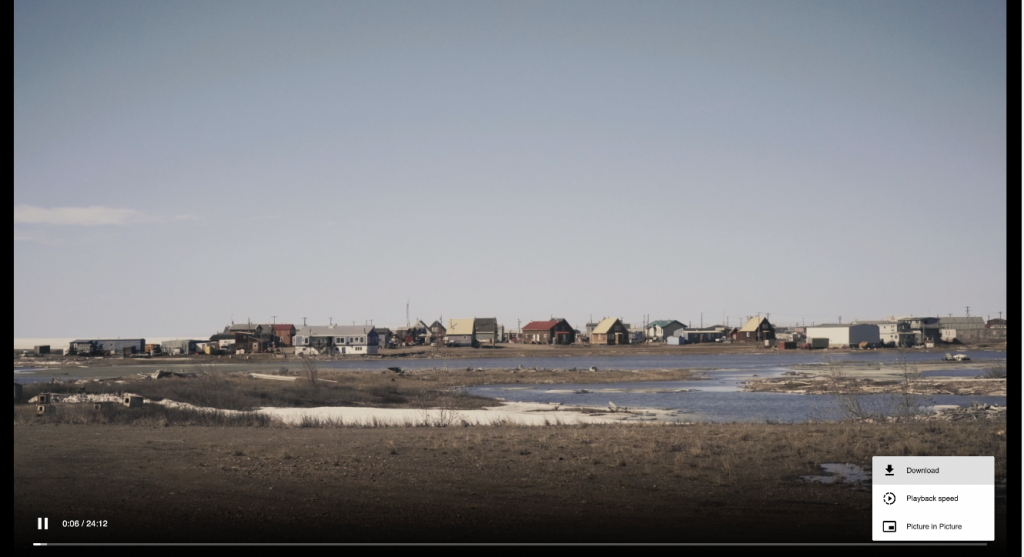 3.Use Vimeo video downloader
The second download method is complicated and cumbersome, isn't it? Using a Vimeo video downloader is a way to simplify all this.
Vimeo video downloader includes websites for download, browser extensions, and PC applications. The browser extension is a good choice because it is more convenient than downloading websites and lighter than PC applications. You can get extensions from browser extensions Webstore like Chrome Webstore, Microsoft Edge Extensions Home, or Firefox add-ons.
Vimeomate is a powerful free Vimeo video downloader extension without complicated installation steps. You can use it in Chrome, Edge, Opera and other browsers.
The reason why I recommend the Vimeo video downloader extension is that to use it to download a Vimeo video, you only need three operations. Here is how to download Vimeo Video with Vimeomate.
Step 1 Choose a video and play it
After completing the installation of the Vimeomate browser extension, go to the Vimeo website and select the video that needs to be downloaded, and play it.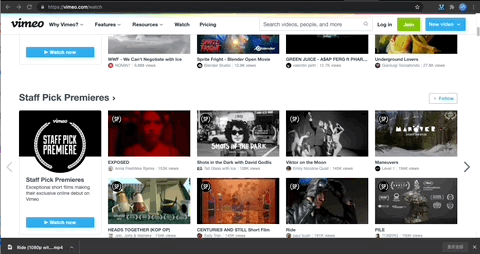 Step 2 Click Vimeomate extension button
Click the extension button of chrome or edge and wait for the video URL to be injected into the Vimeo video Downloader extension.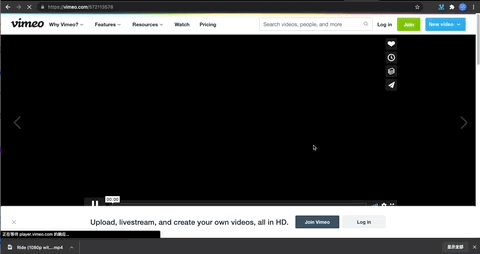 Step 3 Select a quality to download
After completing the video URL injection, the download button will appear in the Vimeo video player. You can download the video to a computer by clicking the required video quality.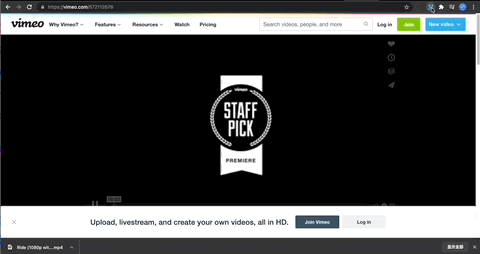 4. Download Vimeo videos by FFmpeg
FFmpeg is an awesome project that tries to provide the best technically possible solution of record, convert and streaming audio and video for developers of applications and end-users alike.
In order to facilitate users to download Vimeo videos with FFmpeg, Vimeomate provides a convenient function. Using FFmpeg, you can download 2K or even 4K videos through Vimeomate.
When you insert the download button into the Vimeo video player, it will contain an "ext" button. Click ext button and you will enter a page with an FFmpeg code. In addition to the video download codes of different qualities, the page also contains information such as video frame rate and video size. Choose a resolution you want to download and copy the code to FFmpeg.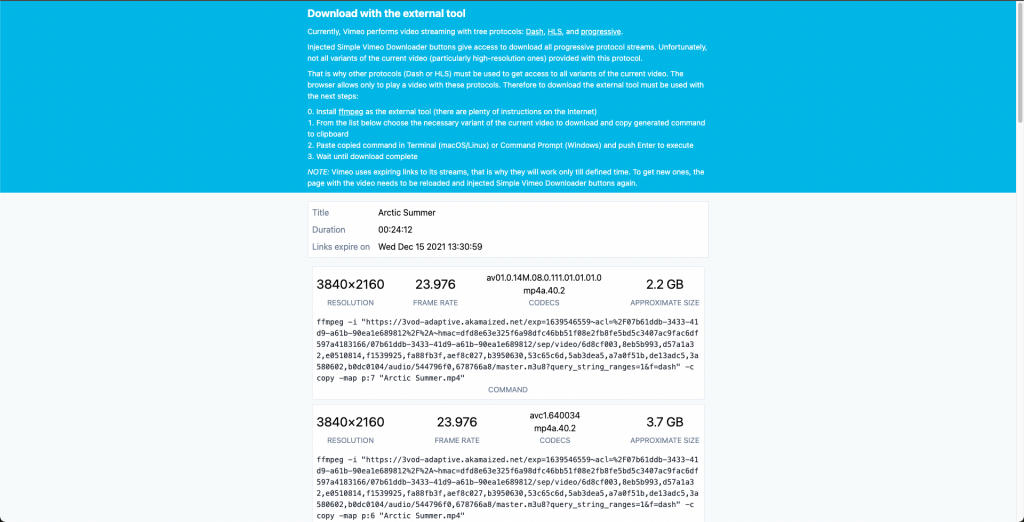 Conclusion
You can download Vimeo videos in four ways. They use official download links, use browser development tools, use Vimeo video downloader, and use FFmpeg to download Vimeo videos. And Vimeomate is one of the best choices. Regardless of whether the author provides a link, you can download any Vimeo video through the Vimeo video downloader . Whether you are using a PC or a Mac, Vimeomate is the best choice for free and no ads. It can run efficiently on both operating systems.