How to Download Vimeo Private Videos? [Update April 2023]
Here is a table of contents:
What Is Vimeo?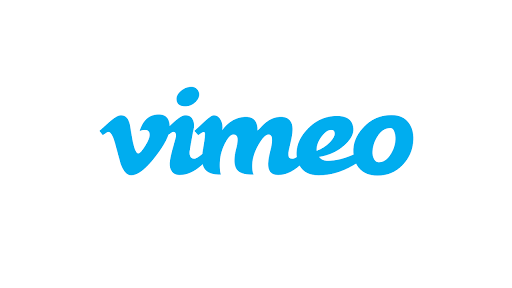 Vimeo is a video-centric social networking site that has amassed more than 200 million users since its creation in 2004.
Vimeo offers hosting services for video creators and allows authors to earn money from their videos. In addition, Vimeo can be embedded into personal websites to enrich the page design.
Vimeo does not reject commercial videos but does not support marketing videos, gaming videos, or pornographic content, or uploads any unoriginal content.
The following are the features of Vimeo:
Supports up to 4K Ultra HD high-quality streaming
Upload videos to Vimeo from computers, mobile devices, and cloud space
Upload up to 8K 360° video
No ads Authors can set viewing, download, and pay permissions.
Video hosting service
Are You Trying to Download A Private Video from Vimeo?
A slight difference from the YouTube platform is that Vimeo is more about content, creative design videos, and the absence of ads, with some videos requiring payment to watch. This means that the Vimeo platform is a higher bar and has a greater need for artistic videos.
Anyone who has used Vimeo can easily notice that many interesting videos do not have a "Download" button at the bottom, which means that they are private videos because the author has given the video to Vimeo to host and set its permissions to "not downloadable ".
Vimeo video without download button

Vimeo video with download button
Three Effective Methods to Download Vimeo Private Videos
Method 1: Use Chrome extension to download Private Vimeo videos embedded in the website.
Once you've searched for other Vimeo video download methods, you'll realize that this method is the least laborious and fastest solution.
3 Steps to Save Embeded Vimeo Video with Simple Video Downloader Chrome Extension
Step 2: Open a website that has an embedded Vimeo video or click the button [Go to Vimeo] to locate the Vimeo video you wish to download.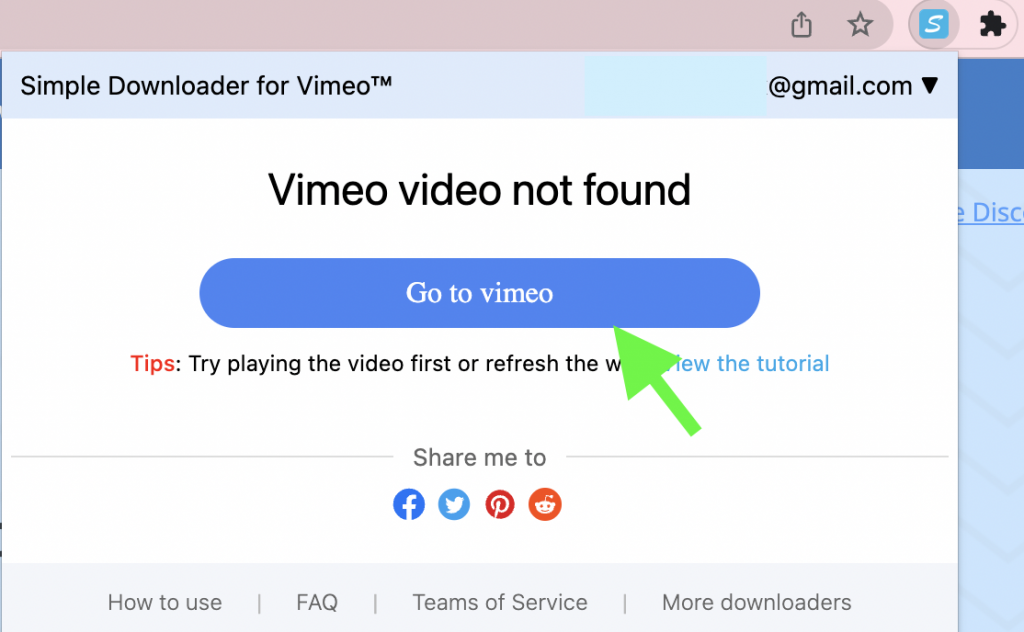 Step 3: Inject the extension into the video by clicking on the browser button. Just move your mouse over the video thumbnail or video screen to see the download button and more options.
Step 4: Select a video quality and click the download button.
Done! We easily Use Simple Downloader for Vimeo™ to download private videos embedded in the website,in just four simple steps with guaranteed picture quality.
It should be noted that Vimeo™ Video Downloader - Simple Downloader is available in both free and paid versions. Users of the free version can only download videos with no sound and audio with no visuals, and they need a tool to combine them to obtain a complete video. Paid users can download Vimeo videos with audio in up to 2160P quality in one go. This service costs only $2.99 per month.
Method 2: Use the online converter to download Vimeo videos without a download button on Vimeo
When you find a video you like very much when browsing Vimeo and want to save it for offline viewing, use the vimeomate online converter to save it to the folder of your computer, mobile phone or even tablet.
1. You need to use your browser to enter the website of vimeomate before you can go here. If you use it for a long time, you can add its page to your browser's favorites.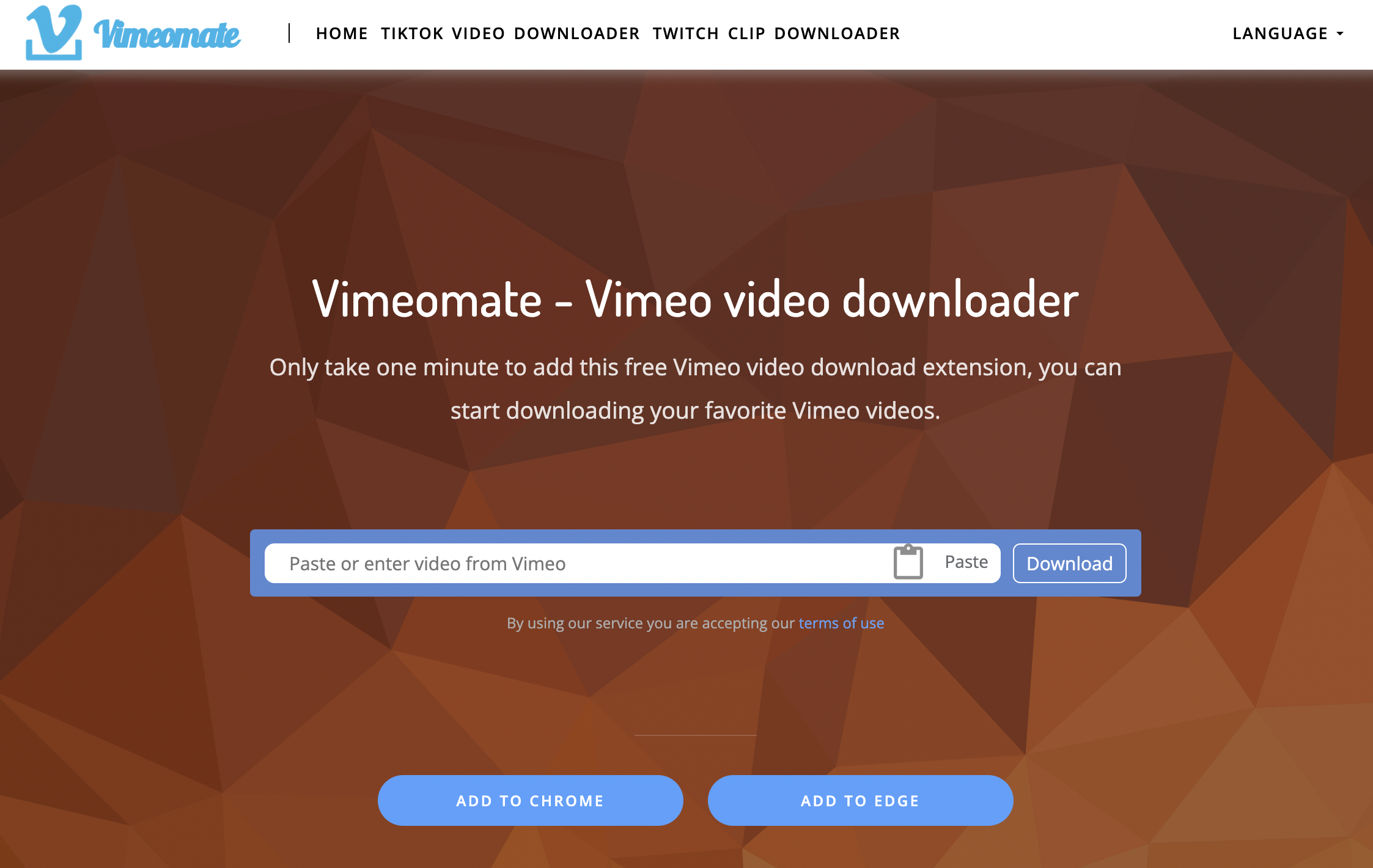 2. Open Vimeo and copy the link of the Vimeo video you want to save.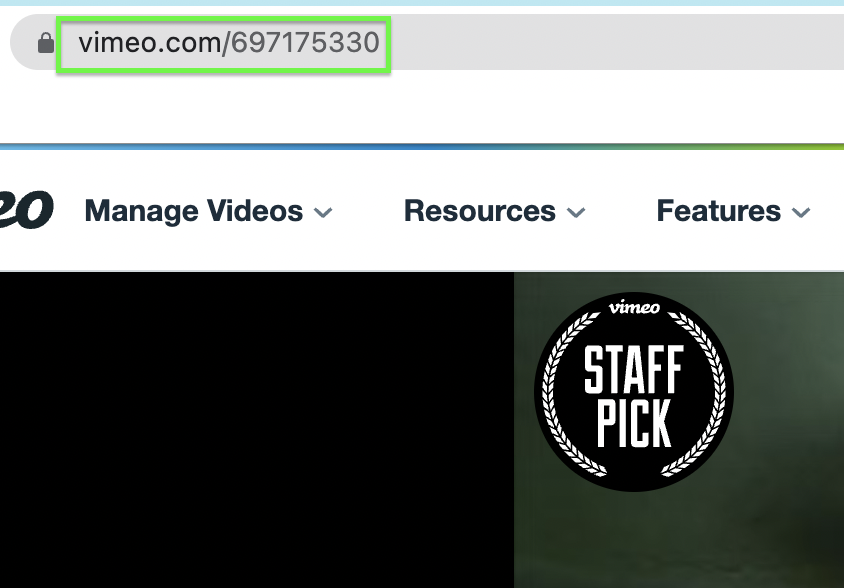 3. Return to vimeomate, click "paste" on the right side of the input box, and then click "download" on the right side.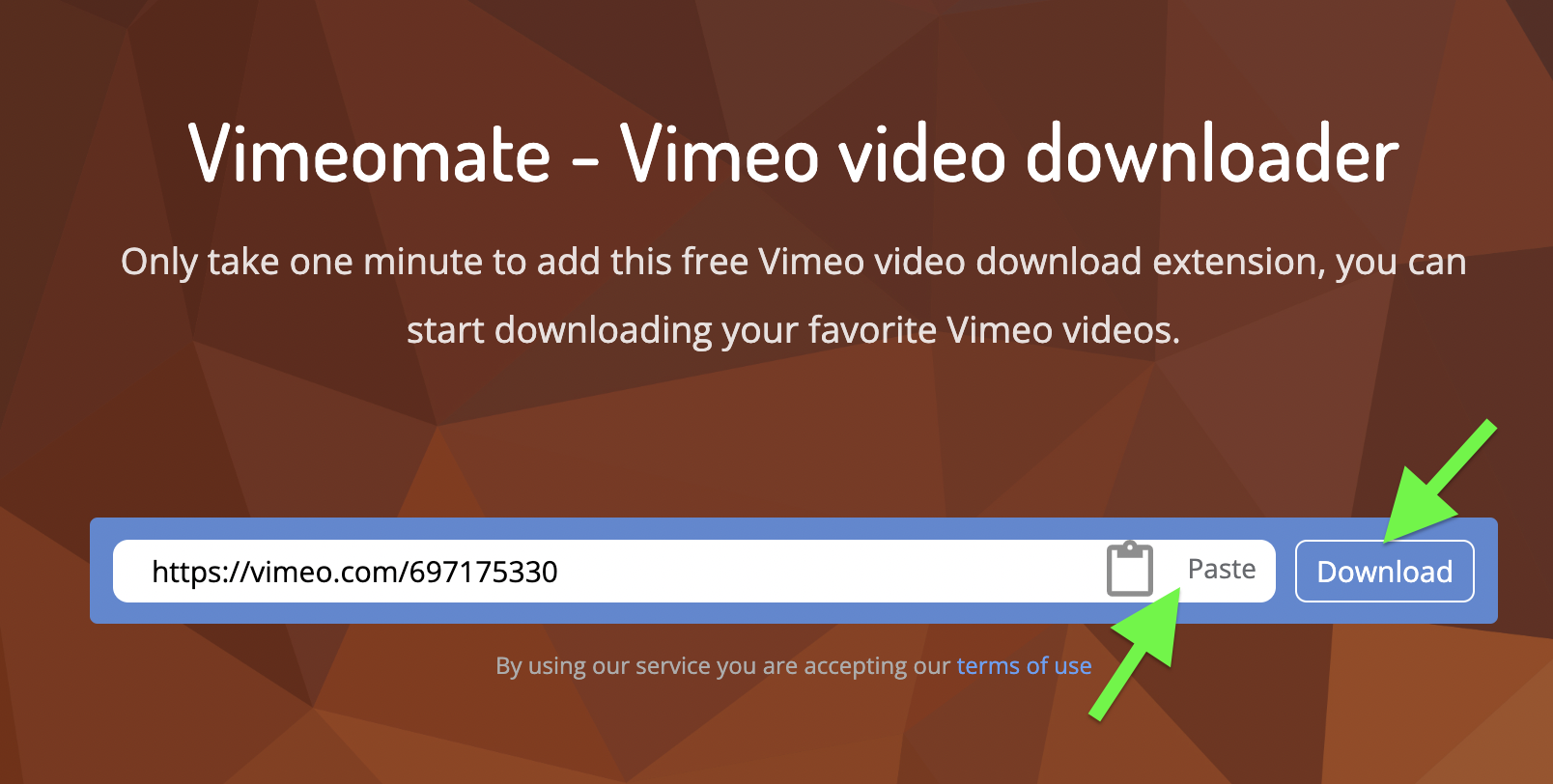 4.You can find the downloaded Vimeo private video in the browser folder.
Method 3: Using the browser developer tool makes it safer to download Vimeo videos.
1.Play a private Vimeo video, right-click in the margin of the page, find "Inspect" and click on it;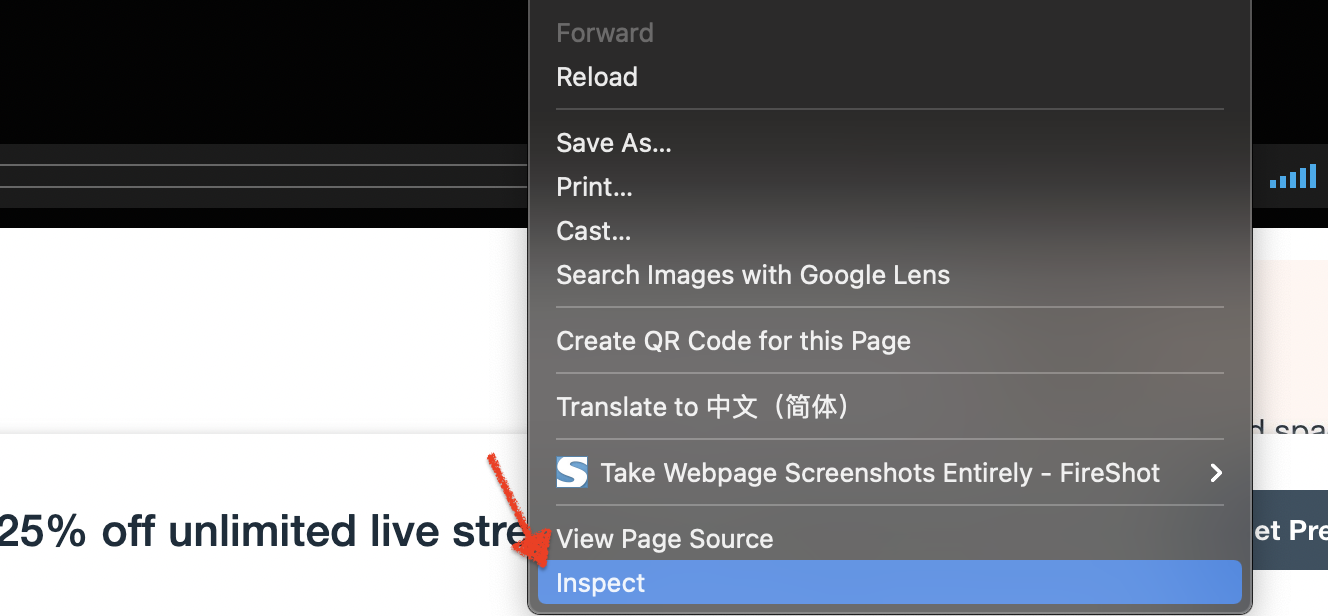 2.Click on the arrow at the top left of the development code page;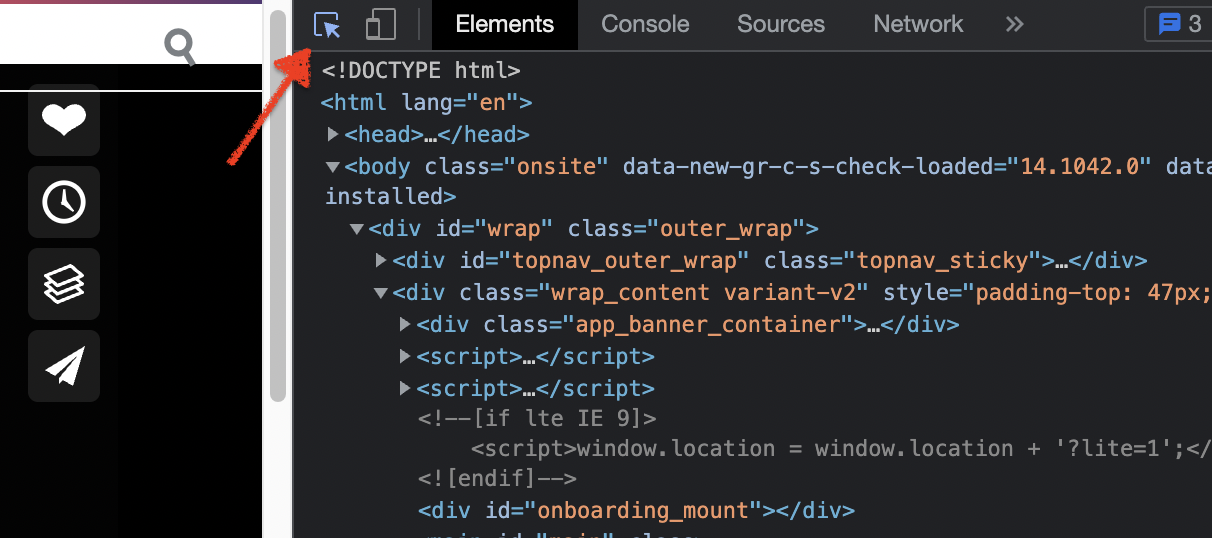 3. Move the mouse to a location that can contain the entire video, and the code for the video will be automatically located on the right side;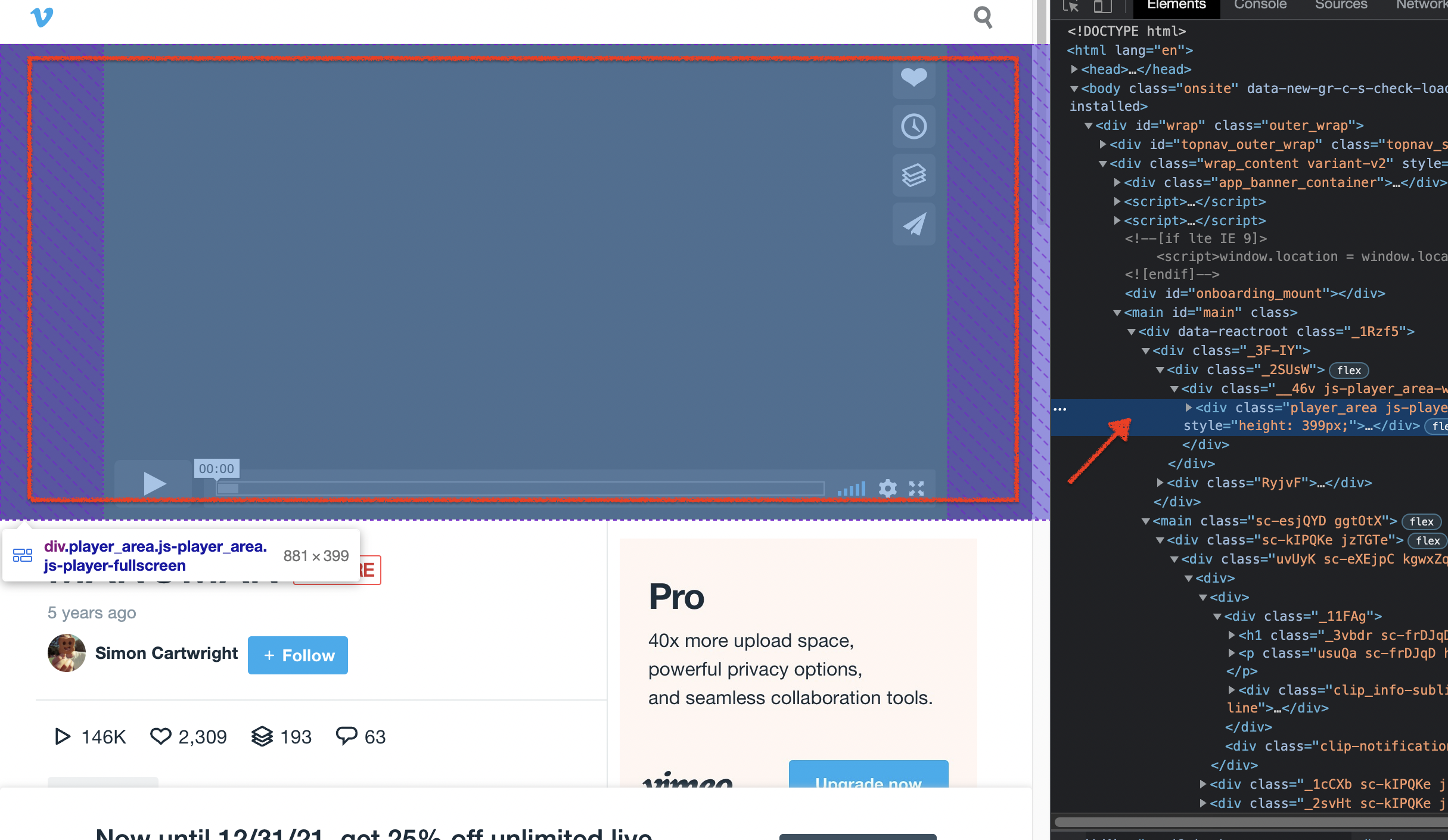 4. Look for the paragraph with "div id" and "data-config-url" and copy the link;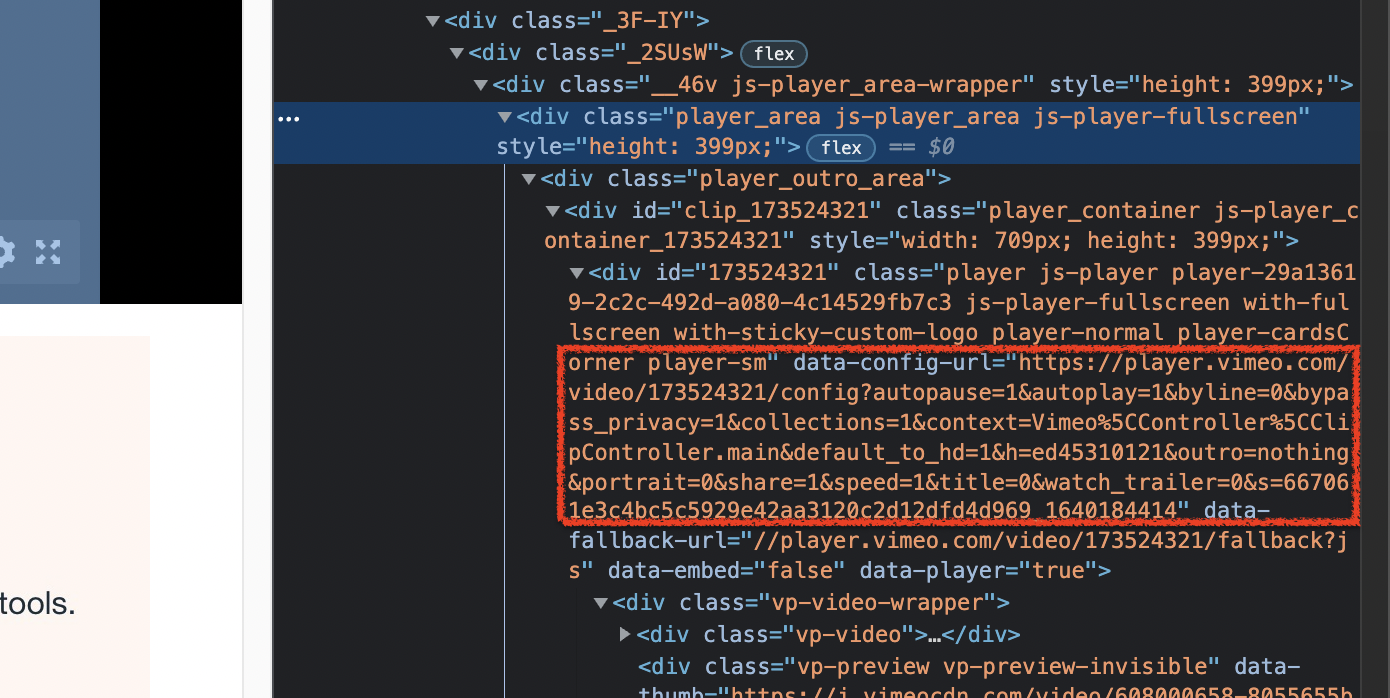 5. Paste the link into a new web page and you will get a large string of characters that you cannot read, copy it all down;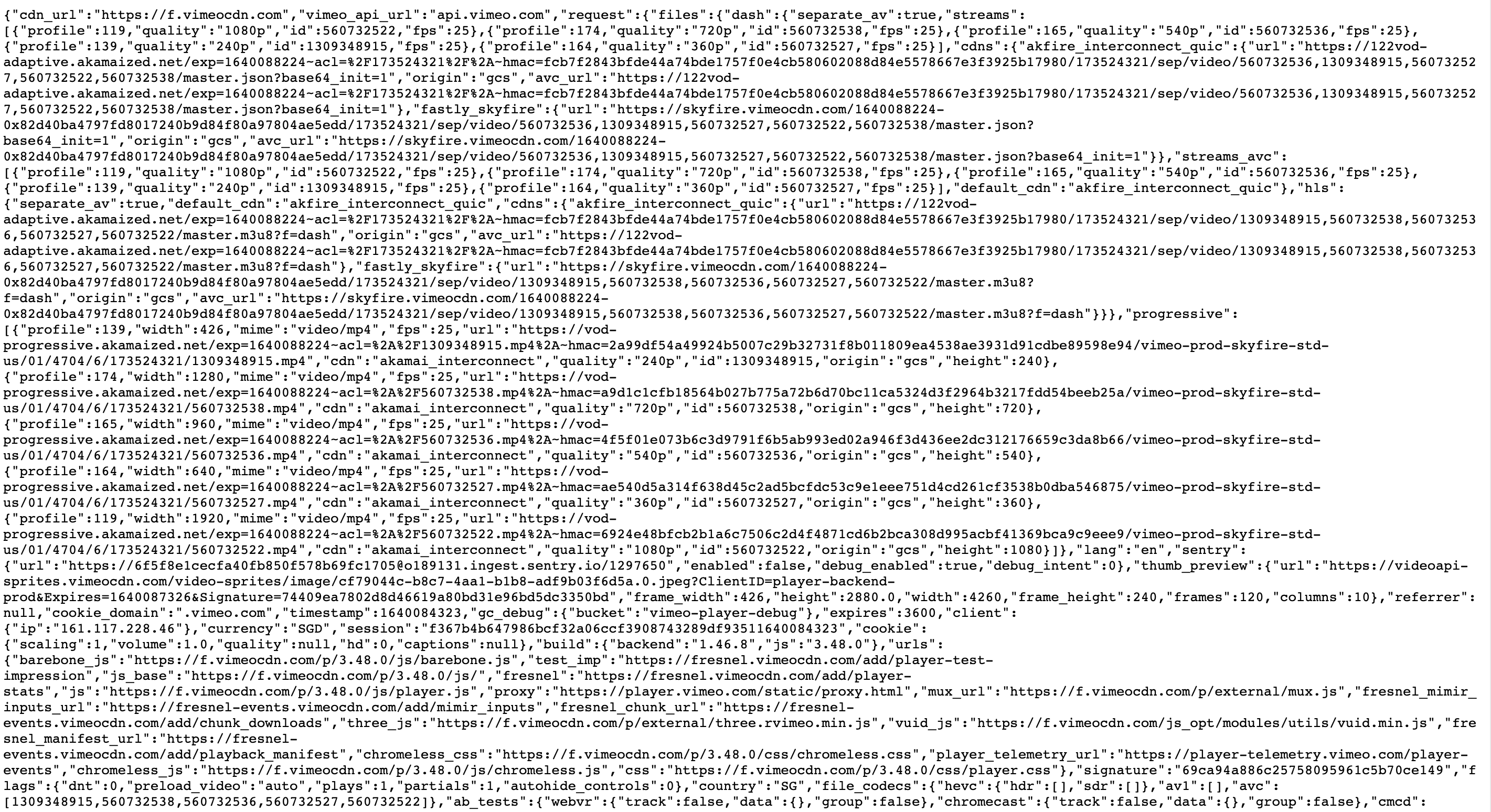 6. Open the JSON viewer website, paste the URL here, and click on "Format" at the top;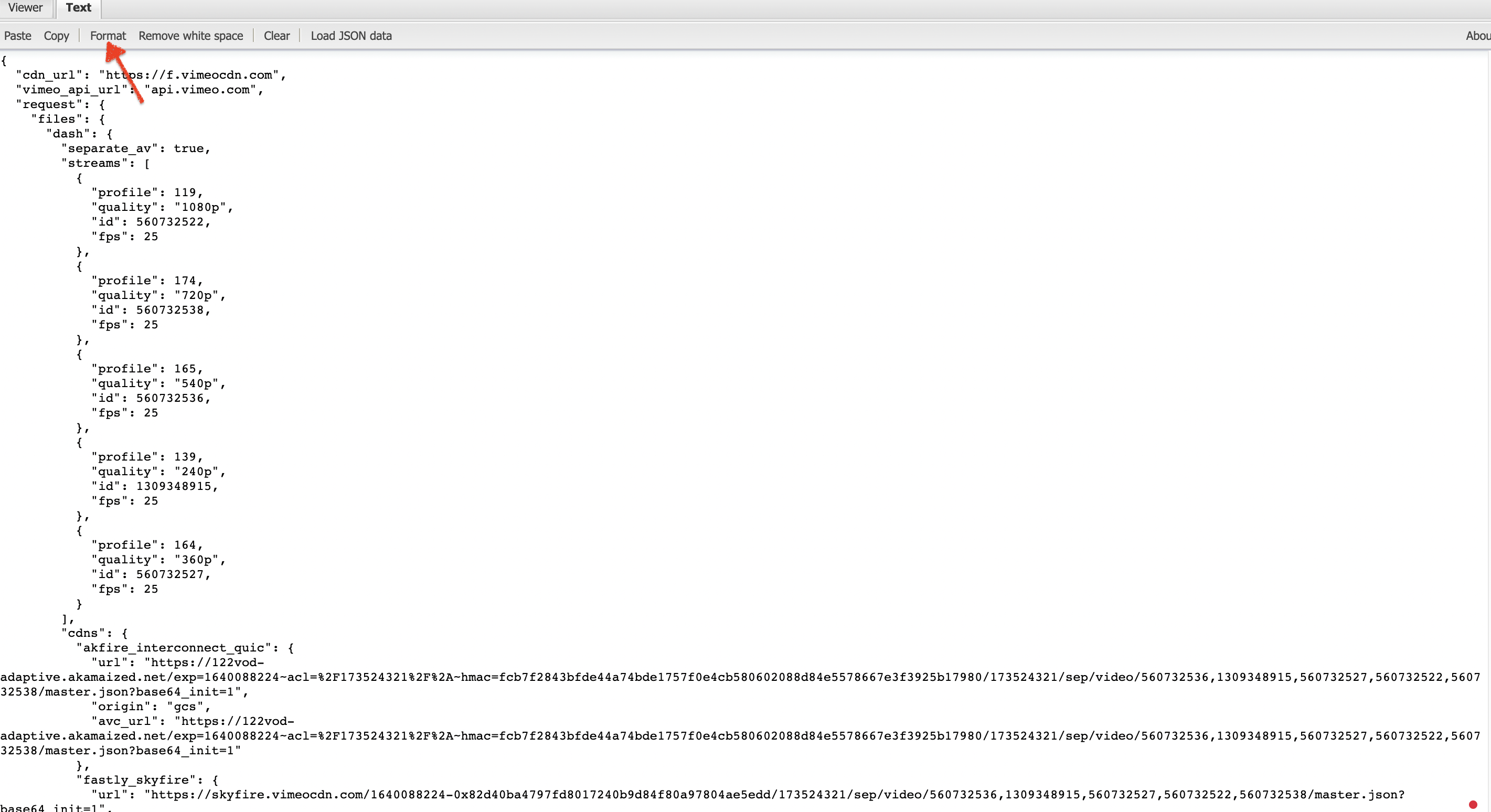 7. You will find that all the code is starting to get organized, press "control + F" or "command + F" for a quick keyword search, please search for "progressive" ;

8. At this point, you are positioned at a link to a video with different picture quality, slide down until you see "1080p" and copy the link to that area;
9.Re-open a web page, paste the link, you will find the video appears, click on the bottom right corner, click on "Download";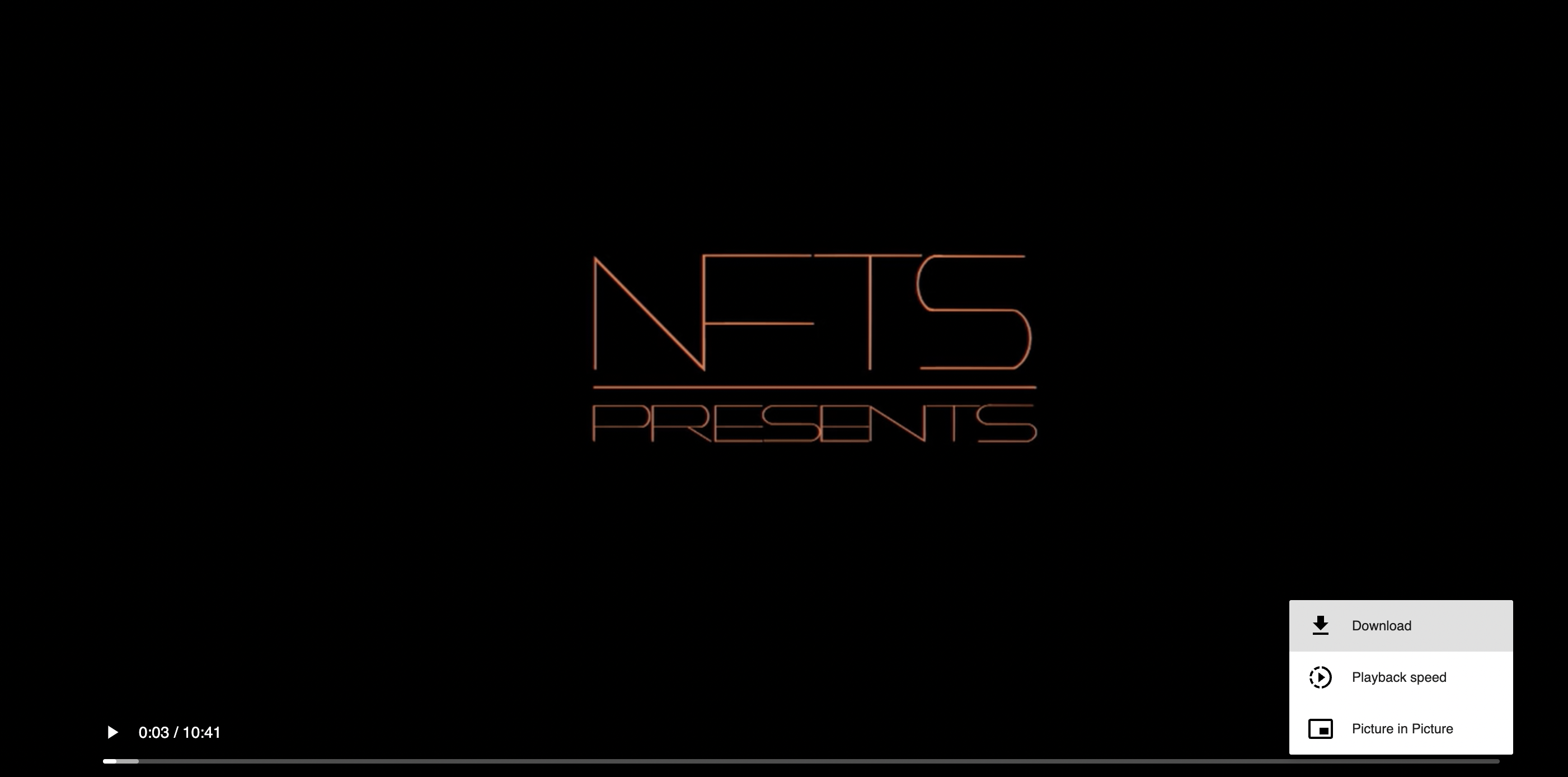 10. Finally! You made it.
If you think using tools to download Vimeo private videos will affect your privacy and security. If you want to use the safest way to download them, you can spend a few minutes using the developer tools included in the web page to obtain video data.
Conclusion
The above are three effective ways to download Vimeo private videos. No matter you use a computer, mobile phone or iPad device, you can find your own solution here.
But please keep in mind that please do not reproduce, distribute or commercialize downloaded videos without the author's permission and that all videos downloaded by unofficial means are for offline viewing only.