How to download video from Vimeo – The Only Guide You Need
Vimeo is a professional video hosting and sharing platform that has been loved by many creators since its inception. There are many publicly shared artworks on Vimeo, covering various forms such as movies, animations, music, etc. It is a great source for highly produced artistic videos.
Many people are loyal users of Vimeo. They want to watch them during travel and vacation, and downloading videos can be a great way to share and distribute content to others. Whether you want to use a video as a learning tool or download an informative video to embed on your website, there are many uses for downloading videos. But they can't download Vimeo videos easily.
Luckily, if you want to know if that's possible, you've come to the right place. Simple Downloader for Vimeo™ is a Vimeo downloader tool that can download Vimeo videos. Today I'm going to introduce it and answer some frequently asked questions about the topic, hoping to help you.
How to download from Vimeo?
I will introduce three ways that all are the simple process required to download Vimeo videos. Take 'The kingmaker' as an example.
Use Browser Extension
1. You need to install Vimeo downloader. It is a extension that can download Vimeo videos
Click the link above to jump to the chrome web store, and then click 'Add to Chrome' to install.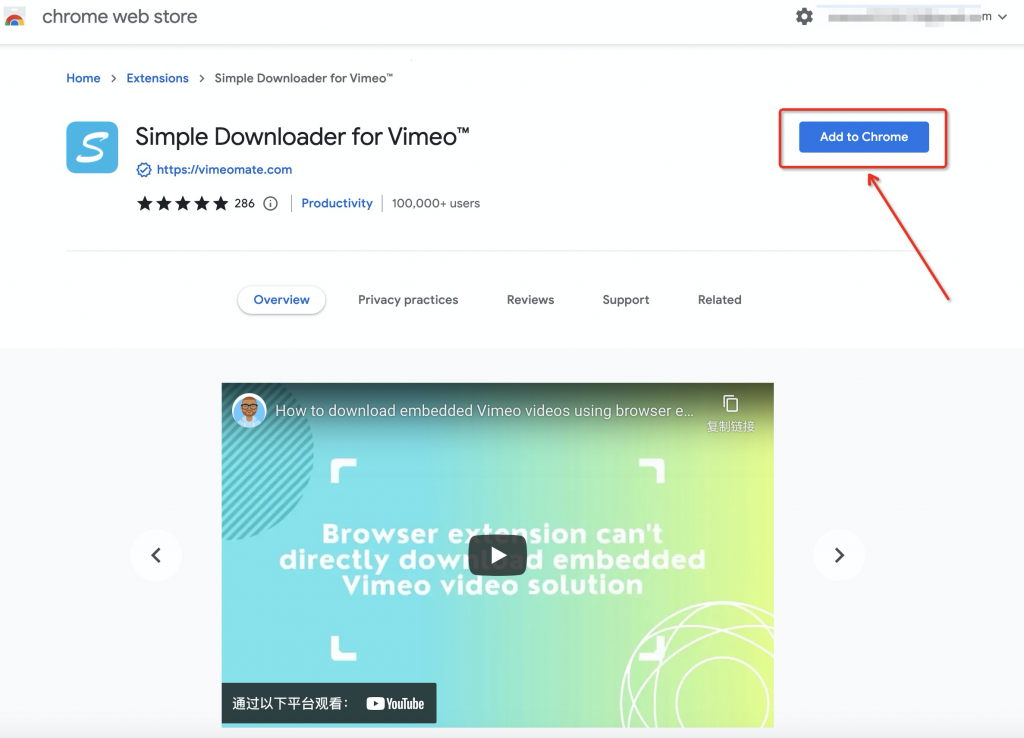 2. Open a website with embedded Vimeo video and find the Vimeo video you want to download.
3. Click the download button to download, you can download a variety of resolution videos,for example:HD 1080p, HD 720p, 540p, 360p,etc.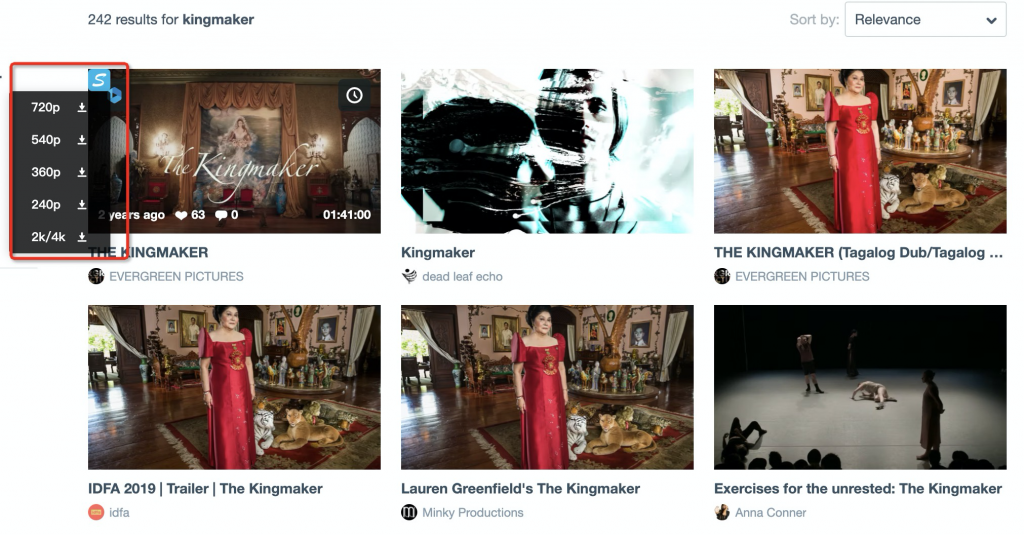 Use the official download link
1. You need to use your browser to enter the website of Vimeo downloader. It is a web that can download Vimeo videos. If you think it is easy to use, you can add bookmarks for later use.
2. Copy Vimeo video link which you want to save.

3. Open Vimeomate in a web browser.
4. Paste the URL into the video address field, and then click the 'Download' button.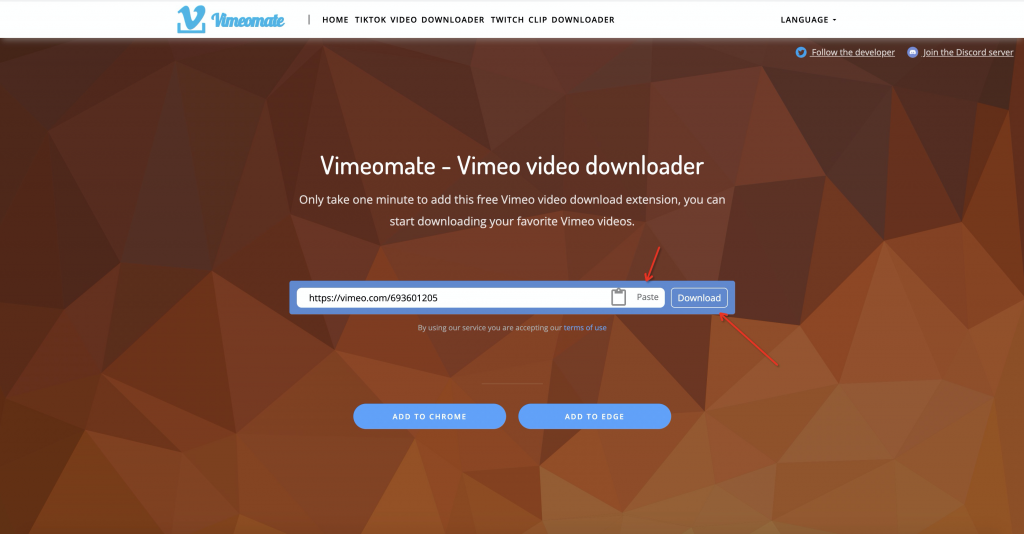 Use the Web Developer Tools
Here is a way to download Vimeo videos without Vimeo downloader tools, but it is harder than the above two ways. I suggest you to use the above two shortcut methods.
1. Play the video which you want to download, and then right-click "Check" in the margin of the page.
2. Find the "Network" option and enter 'player' in the filter input box.
3. Refresh the page and click on the first file.
4. Right-click the file, and copy the response.


5. Open the
JSON viewer
website, paste the URL here, and click on "Format".
6. Copy the .mp4 link and open on the web.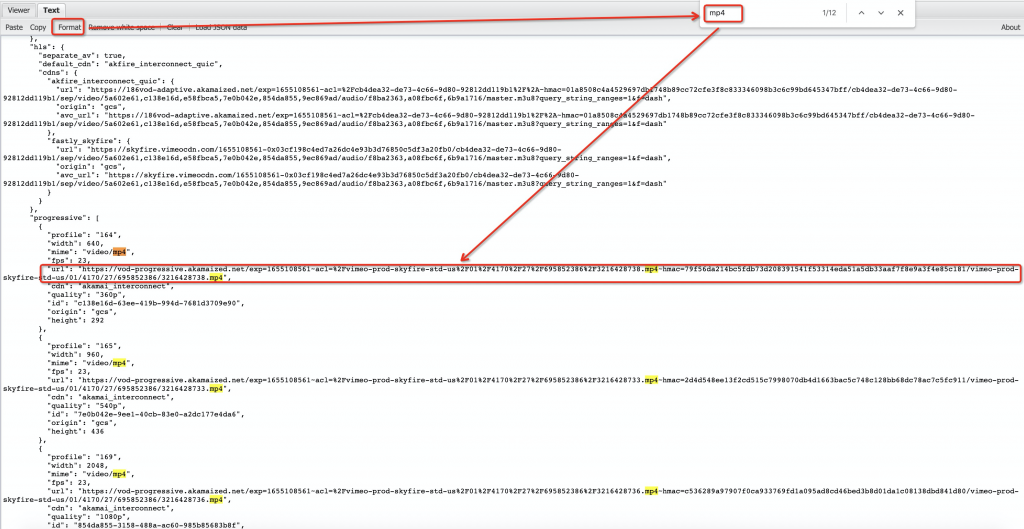 7. Right-click on the video and save it. Now the video file has been downloaded to your computer and you can open it directly.
Finally, hurry up to download Vimeo videos which you favorite. But please keep in mind that please do not reproduce, distribute or commercialize downloaded videos without the author's permission. And that all videos downloaded by unofficial means are for offline viewing only.
If this document is useful to you, I hope you can give a good review. Praise👍
Note: Download video quality is poor? It's not the downloader's problem, it's the author who uploaded the video with poor quality.
FAQ
Does it support downloading Vimeo videos on social media like Facebook or Twitter?
Of course,as long as the Vimeo player is embedded in the social media page, all can be downloaded.
Can it download Vimeo private videos?>
It depends. It can download all Vimeo videos you have permission to watch.
Is Vimeo video Downloader for free?
Yes! We promise that our Vimeo video Downloader will always be free.
Will the video publisher know if I downloaded the video with this extension?
No. But we recommend that you do not use the downloaded video for commercial purposes.
Will Vimeomate collect or use privacy information?
Vimeomate will not collect or use your privacy information.