3 Steps to Get Simple Vimeo Downloader
As we know, Vimeo is a very popular platform, especially amongst filmmakers and other creatives. So how to download a Vimeo video is a problem that many people encounter. What if you're looking to download some content from Vimeo to watch offline? Look no further on how to do so, Simple Vimeo Downloader is just what you need.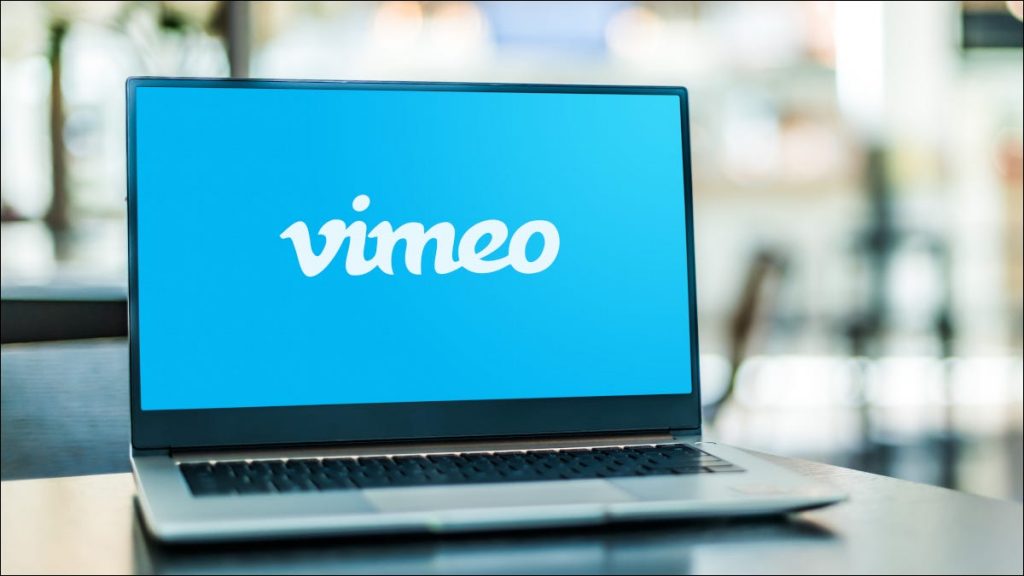 What is Simple Vimeo Downloader
Simple Vimeo Downloader is one of the best Vimeo video downloader. If you ever stumble upon a Vimeo video that you believe would be helpful, it automatically becomes important to get that clip on your local computer for offline viewing and sharing. Simple Vimeo Downloader can help you download these Vimeo videos very easily.
Why you should choose Simple Vimeo Downloader
Simple Vimeo Downloader is completely free, and you won't see any ads that annoy you, just like what you see on other websites or Applications.
In order to download a Vimeo video, you don't need to do any complicated operations, including obtaining the URL of the video. You just need to find the video you are interested in, and then click the download button.
Login is not required, and we will not save any of your private information, including the videos you downloaded.
3 Steps to Get Simple Vimeo Downloader
Getting Simple Vimeo Downloader is as easy as making a cup of coffee.
1 Click this link or search for "Vimeomate" by Google. Then you can get the official website of Simple Vimeo Downloader. Vimeomate has all the information about the Simple Vimeo downloader and we suggest you spend 3-5 minutes on it. Vimeomate also supports Spanish and Portuguese.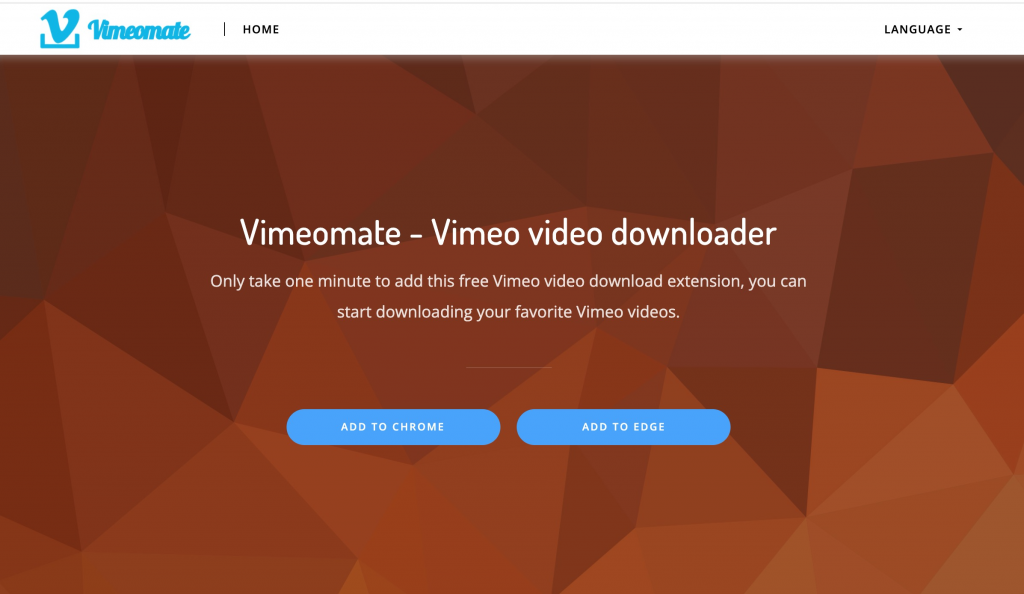 2 View how to use Vimeo video downloader and choose which browser you want to use Simple Vimeo downloader on. Then click the button to install the extension. Of course, you can also install Simple Vimeo Downloader in both Chrome and Edge. If you need other browsers like Firefox, Please let us know.
If you are familiar with the extension store, you can also skip Step 1 and directly search for "Simple Vimeo Downloader" in Chrome Extension Store or Edge Extension Store. All you need to do is to open the extension store, enter "Simple Vimeo Downloader" in the input box, the first result is our Extension.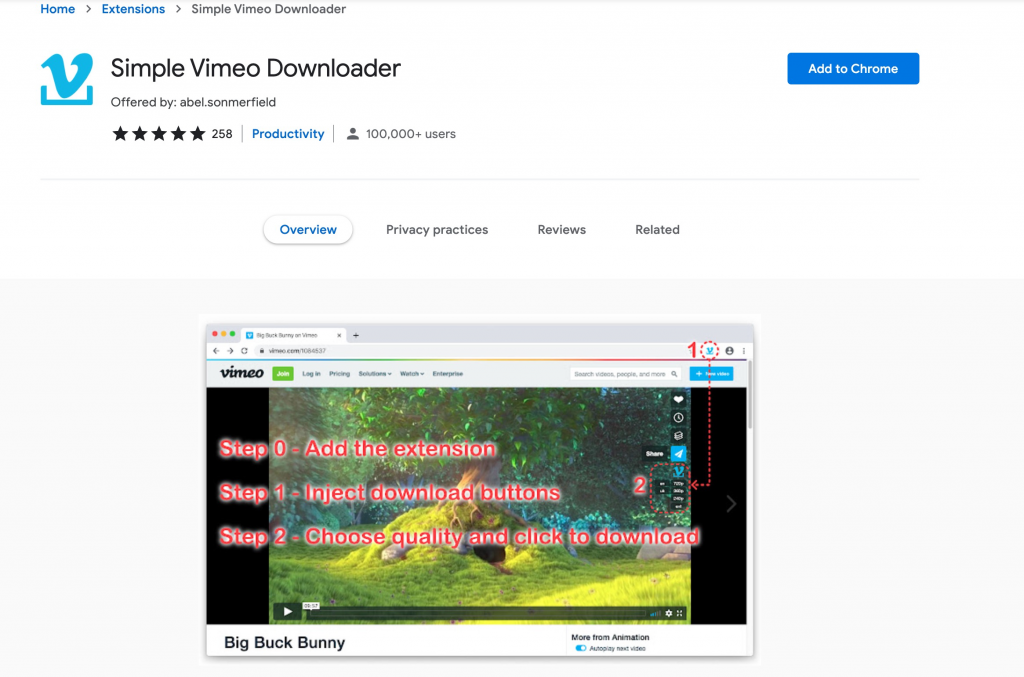 3 Click Add to Chrome or Add to Edge and then click Add extension on the box that pops up to install the extension. If there are some unknown errors during the download process, please refresh the extension page and click the install button again. Now, wait a while, the extension is installed successfully.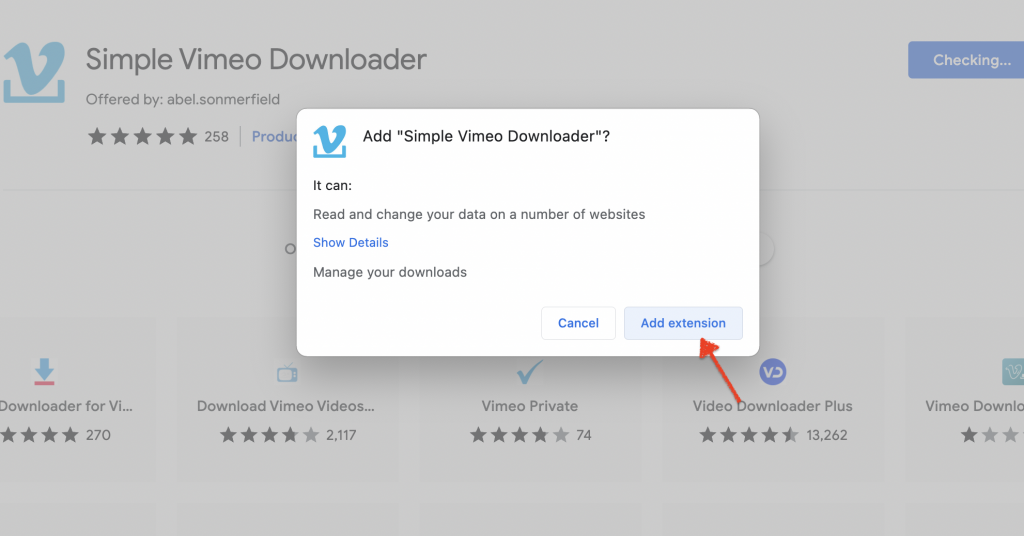 How to Use Simple Vimeo Downloader
Go to the Vimeo video you are interested in, and click the Simple Vimeo Downloader icon at the top-right corner of the browser;
Click your preferred resolution from the right section within the video player to begin downloading the Vimeo video in the selected quality;
If you need higher quality video, say, 4K, you can click "ext" and get HD quality.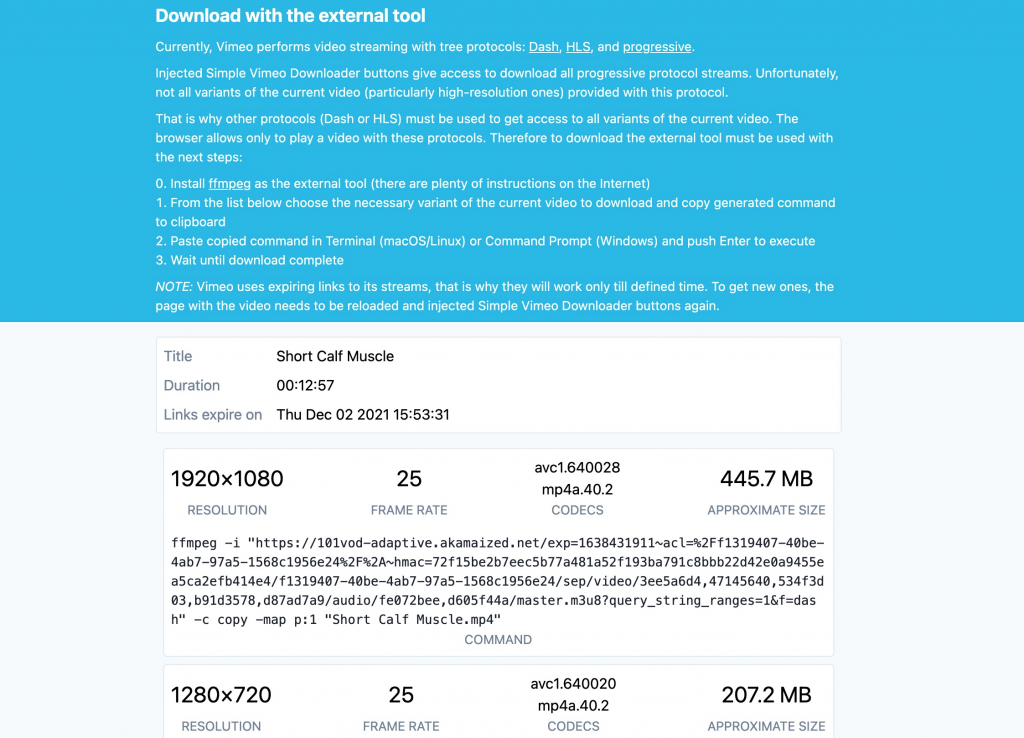 I am very glad that you can now easily use Simple Vimeo downloader to download Vimeo videos. But please keep in mind that please do not reproduce, distribute or commercialize downloaded videos without the author's permission.
FAQ
Frequently Asked Questions
---