3 Ways to Extract A Video from Vimeo【Updated April 2023】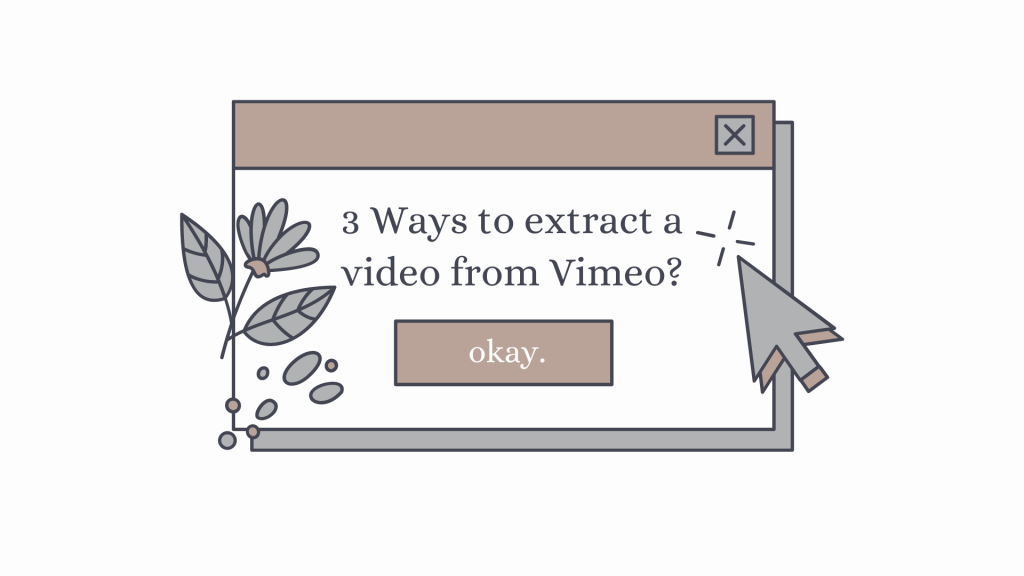 Have You Heard of Vimeo?
An artistic and original video platform with over 200 million users as of 2020. While Vimeo is still considered a niche video platform compared to video giant YouTube, its potential is undoubtedly huge.
Vimeo has no ads and does not allow videos of a marketing nature to be posted. Although its videos are rarely linked to popularity, its high-quality, in-depth content is still popular with filmmakers, photo editors, or amateur video enthusiasts. Not only that, but it also offers video hosting services for video producers, thus making it easy for authors to manage their videos and even profit from them.
Inevitably, people want to collect their favorite things, and Vimeo is a destination for quality video output, so there are many more people who want to download Vimeo videos for free.
Many times, however, there is no "Download" button at the bottom of many videos due to the video author's settings for their own video permissions.
#1: Use A Browser Extension to Download
Vimeo downloader for chrome is arguably the quickest solution to being able to download Vimeo videos for free because once it is installed into your browser, it usually only takes one or two clicks to do its job.
A free Vimeo video downloader called Vimeo™ Video Downloader - Simple Downloader【Simple Vimeo Downloader】 is able to download Vimeo videos in three different environments.
Private Vimeo videos can be downloaded without the "Download" button;
Permanent download of rental Vimeo videos;
Vimeo videos embedded in external websites.
Vimeo™ Video Downloader - Simple Downloader is compatible with both Google Chrome browsers as a free Vimeo downloader.
Benefits of using Simple Vimeo Downloader:
Easy browser integration
Free to use
Supports downloading high-quality videos
Easy download of embedded Vimeo videos
---
3 Steps to Save Vimeo Video with Simple Vimeo Downloader [For embedded and Private Vimeo videos]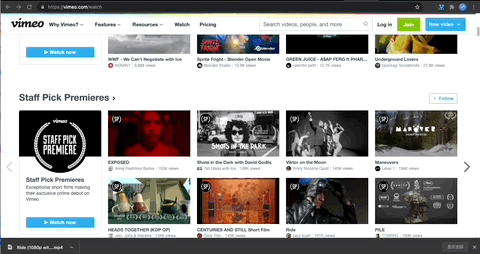 VIMEOMATE.COM
Step 1:
Search a Vimeo video
After adding Simple Vimeo Downloader to your browser, go to the video you want to download.
VIMEOMATE.COM
Step 2:
Click button, and wait for injection
During video playback, click the extension button of chrome or edge and wait for the video URL to be injected into the Simple Vimeo Downloader .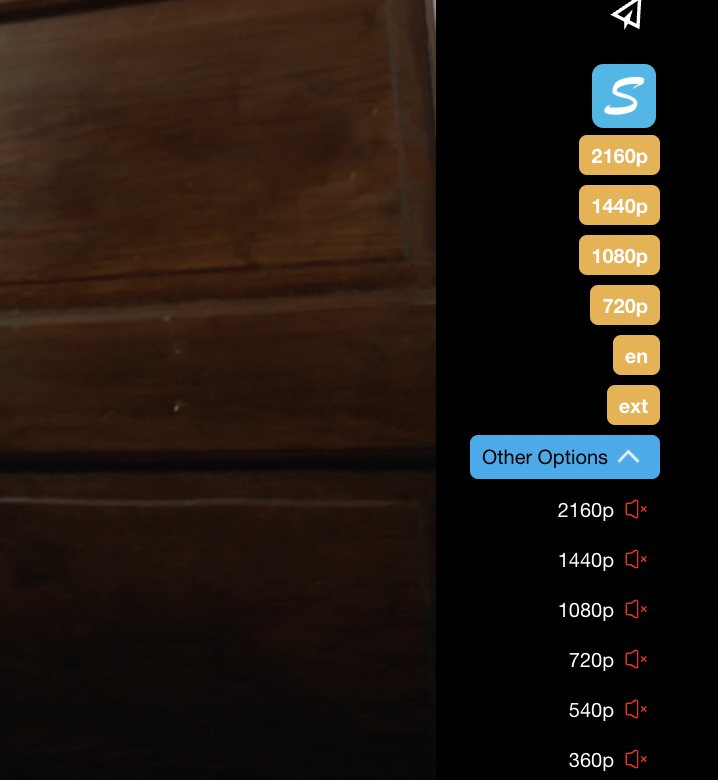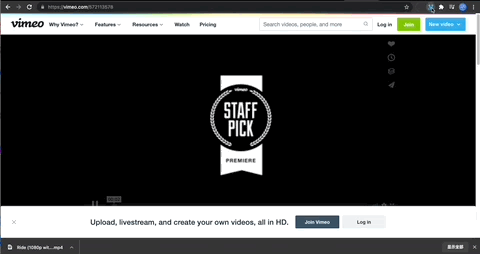 VIMEOMATE.COM
Step 3:
Choose video qulity to download
After completing the video URL injection, the download button will appear in the Vimeo video player.
You can download the video to the computer by clicking the required video quality.
#2: Download Vimeo Videos with Online Vimeo Downloader
You can also download Vimeo videos from third-party sites if you think downloading any browser extensions will add to the operational burden.
Vimeomate is a great Vimeo video download site, You can use it on computers, mobile phones and ipad.
How does it work?
Vimeomate.com
Step 1:
Copy the link to any Vimeo video
Open Vimeo and select a video you've been wanting to download, copy the link to it and paste it on Vimeomate.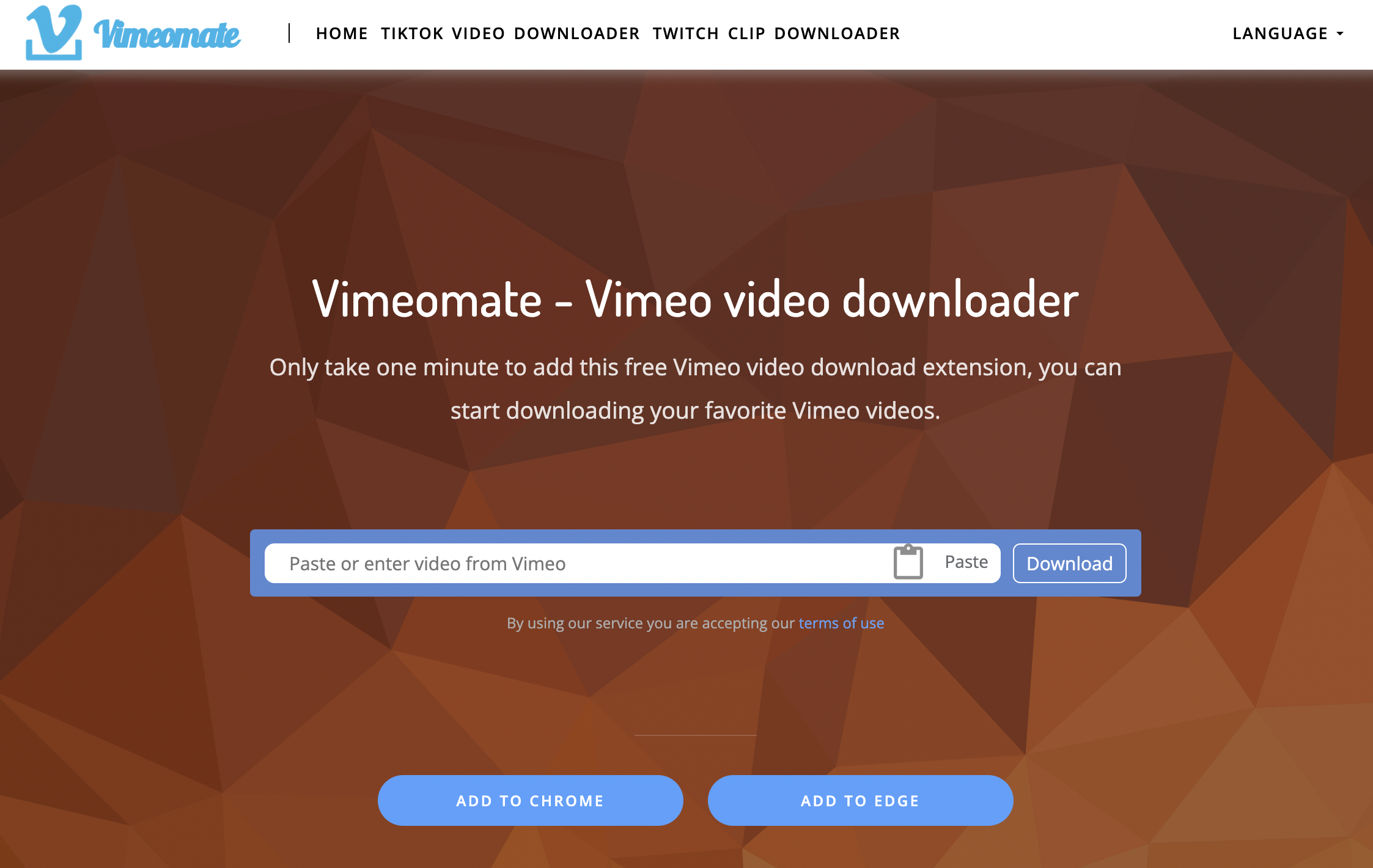 Vimeomate.com
Step 2:
Select a video quality.
Choose any of them and click on them to reach a new window. The target video in the window will be ready to play. To download, click on "Download" in the bottom right corner.
Although third-party websites are just as convenient as browser extension, it should be noted that embedded Vimeo videos that cannot be traced back to their source cannot be downloaded from third-party websites.
#3: Use the Web Developer Tools.
Of course, there is a way to download Vimeo videos without tools, but it's much more complicated than the two methods above. Use your browser's developer tools, also known as "Inspect" on the page.
Step 1: Play the video you want to download and right-click "Check" in the margin of the page;
Step 2: Find the "Network" option and type in "player";
Step 3: Refresh the page and click on the first file;
Step 4: Save the file as a .txt document;
Step 5: Copy the .mp4 link;
Step 6: Right-click on the video and save it.
These are the three ways to download Vimeo videos for free.
More about social media video download solution:
Warning:

Except for offline viewing, any casual use of the video without the author's authorization is illegal.