How to Install Vimeo Video Downloader Chrome Extension in 2023?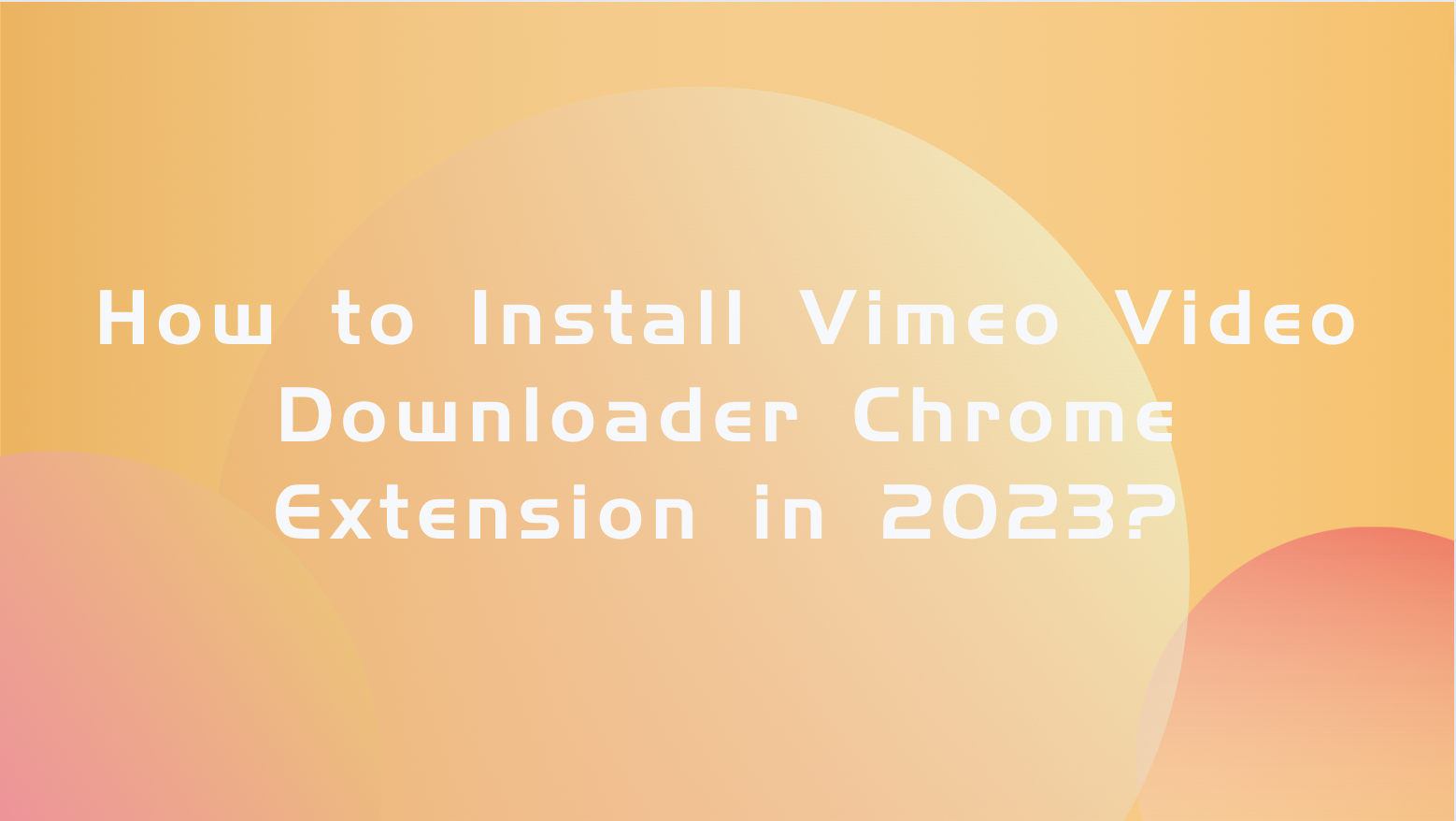 Vimeo has many short films and animations similar to movies. These videos are rich in connotation and full of artistic flavor. It is this characteristic that brings many audiences to Vimeo. If you are one of them and want to save these videos on your computer to watch them offline, then you need to know how to download Vimeo videos.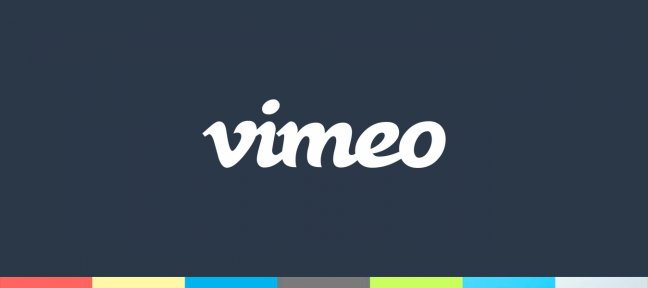 Not all the videos you see on Vimeo are available for download. Although some videos have the download button enabled (only if the content creator chooses to do so), most videos may not. You can still download Vimeo videos that the creator does not allow downloading through the Vimeo downloader.
Vimeo video downloader includes websites for video download, browser extensions and PC applications. I recommend you to use a browser extension to download Vimeo videos.
Why the Vimeo video downloader extension is a good choice?
Downloading videos by a website does not require you to install any application locally. You only need to paste the URL of the video into the input field of the website to get the download link. But using a website to download Vimeo videos is absolutely not convenient when you want to download multiple videos. In order to download multiple videos, you must to constantly switch back and forth between multiple pages to "transfer" the video URL. If you only download one or two videos occasionally, using a website to download Vimeo videos is an acceptable choice.
PC applications, a type of Vimeo video downloader, usually also implement video downloads by manually pasting the video URL like websites for video download. The difference is that PC applications generally support downloading videos from multiple platforms, and some even provide video editing, audio extraction and other related functions. Although computer applications provide many functions, these "advanced functions" generally charge and are not as practical as professional software. Even if you don't pay for them, you also need to provide a lot of disk space for these unused functions.
Browser extensions are plug-ins that provide extended functions for browsers. Although the browser extension also needs to be installed, it is more lightweight. Vimeo video downloader extension can automatically obtain URL of Vimeo video and provide download link when you need it, which is very convenient. Therefore, Vimeo video download extension is a good choice for people who need to download videos for offline watching.
Next part, I'll recommend an amazing Vimeo video downloader extension for you.
One of the most powerful Vimeo video download extensions
Vimeomate is an online Vimeo video downloader , and It also offers a Chrome extension, which can easily download high-definition private Vimeo videos.


The following are its three features
Convenient
It supports downloading Vimeo videos such as public videos, in-page videos, private videos and on-demand videos. At the same time, the operation of Vimeomate is very simple, no need to jump, only need three steps on the target page to complete the download.
HD quality
With Vimeomate, you can get a variety of video quality, not only 240p, 360p, 540p, 720p, 1080p direct download links, and even 2K and 4K quality download methods.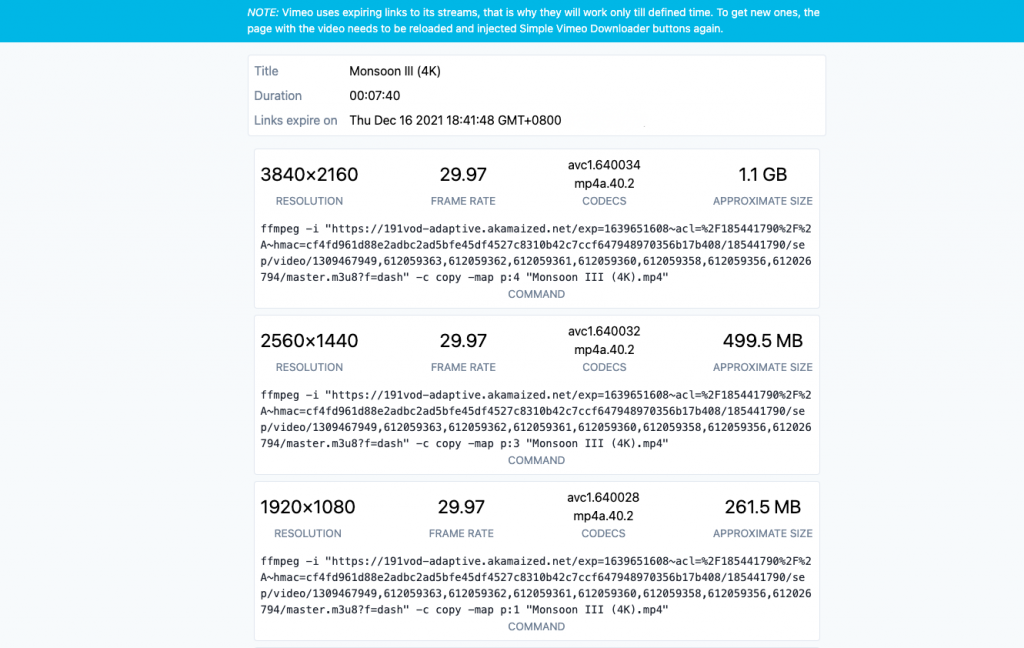 Free
Vimeomate is free to use, no need to log in, you don't need to create an account, and there are no account permissions restrictions.
How to install the Vimeo video downloader extension
Here are the ways to install Vimeomate based on several different browsers.
Install Vimeo downloader extension with Chrome Browser
Vimeomate is designed for Chrome and Edge browsers. Click the download button below to jump to the Vimeomate website.
Select one of the two buttons on the first screen according to your browser.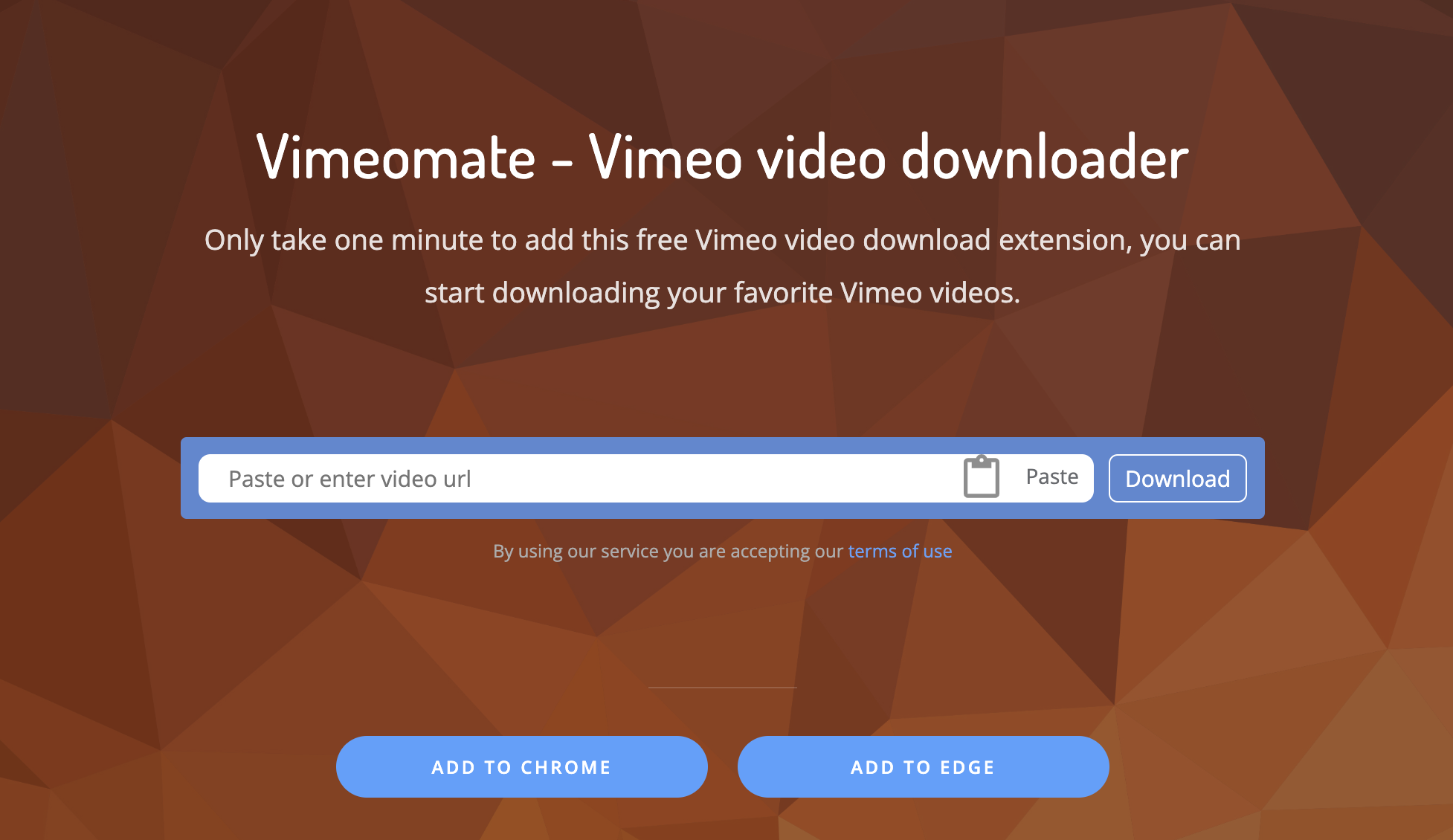 According to your click, you will go to the Chrome extension store or Edge extension home, and enter the Chrome extenison details page.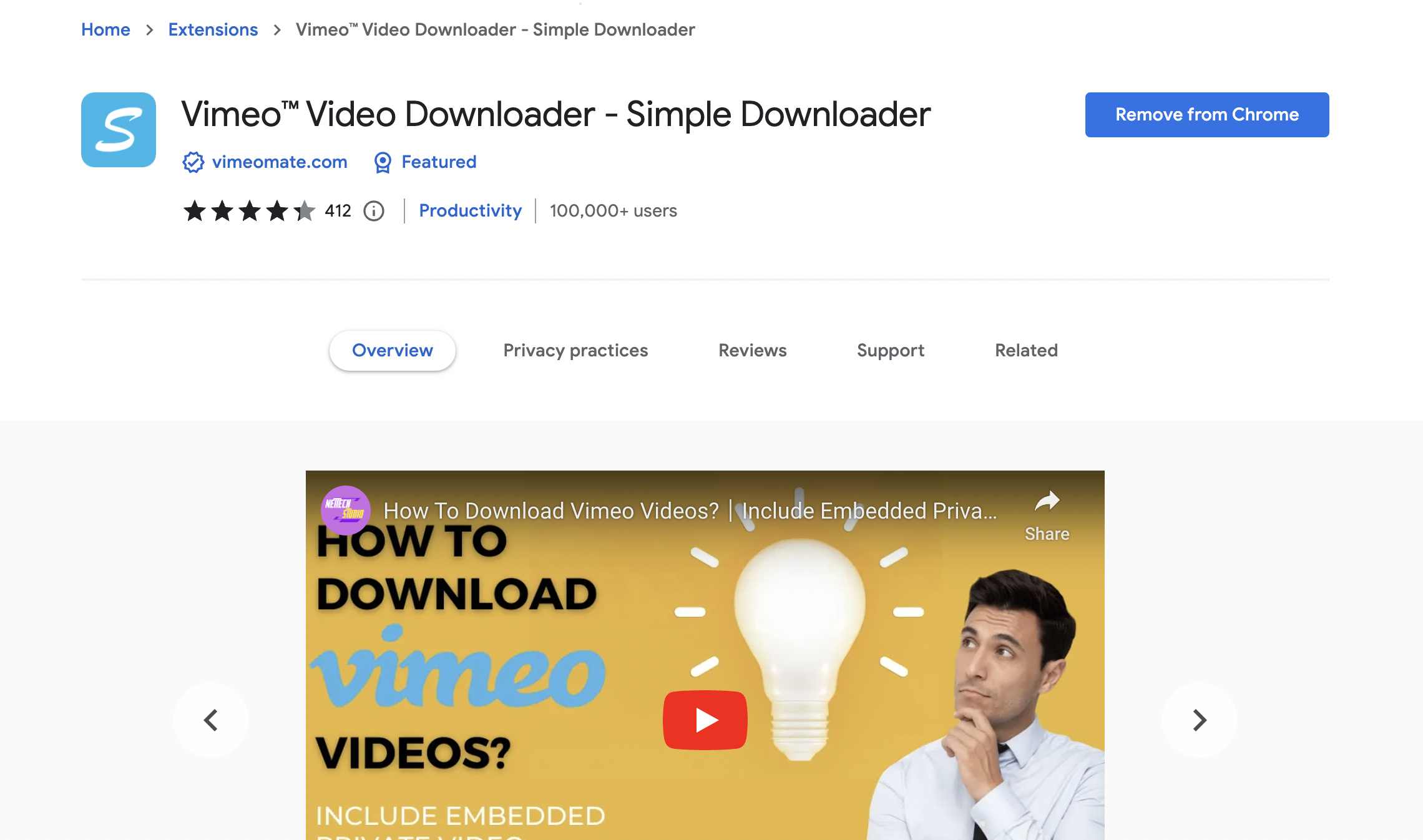 After clicking Add to Chrome or Add to Edge, the extension will be installed automatically after a while.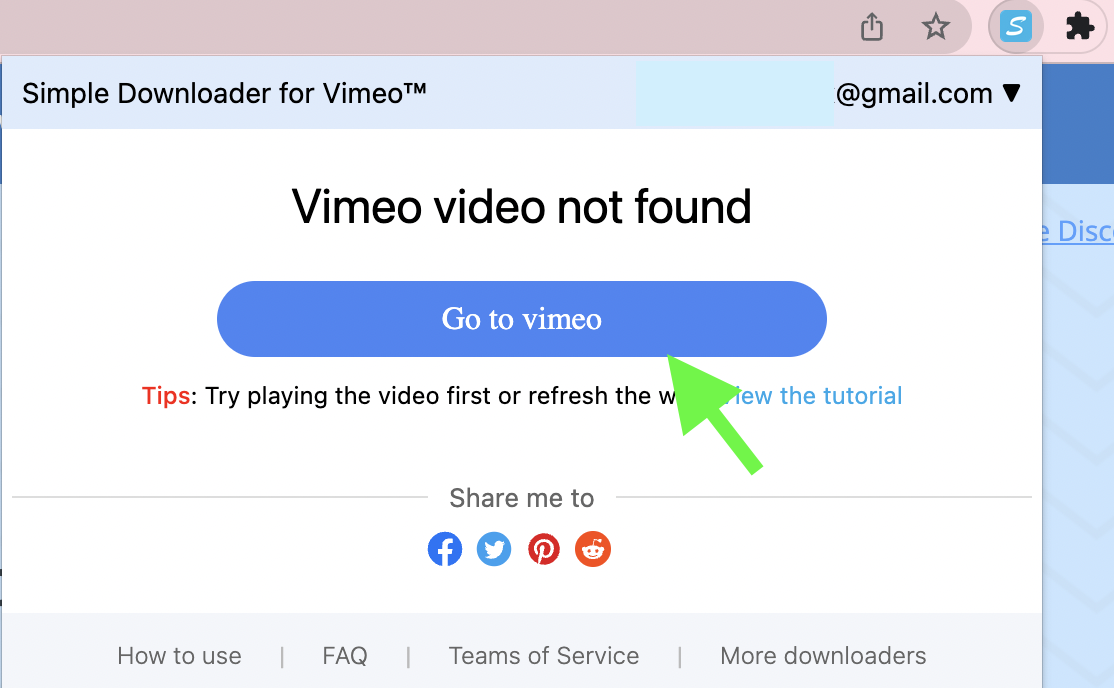 Install Vimeo video downloader extension with other browsers
In addition to the Chrome browser and Edge browser, the Vimeomate extension is also compatible with other browsers, such as Opera, Coc Coc, YaBrowser. You can enter the Chrome extension store through the Vimeomate homepage, click "Add to X" (X is your browser). Then the Vimeo video downloader extension will be installed automatically after a while.
---